On December 2, 2020, the U.S. Consumer Product Safety Commission (CPSC) alerted the public to the recall of about 5,150 Huffy Torex 24V Ride-On Toy UTVs. The toys can unexpectedly move when connecting to the battery after recharging, which could increase the risk of injury to a child.
Huffy To Send Replacement Controllers to Consumers
The battery-powered Huffy UTV toys were designed to allow kids to drive off-road on the trails, traveling at up to 10 miles per hour with a four-wheel-drive system for excellent off-road traction and acceleration. The company advertised the toys as rugged and "tough enough for any ride," allowing kids to explore the outdoors. They were recommended for kids eight years and older.
The company has received 36 reports of incidences related to this recall, where the toy moved on its own when connecting to the battery after recharging. No injuries have been reported. Vehicles affected by this recall include those sold at Walmart and online at www.walmart.com from August 2019 through September 2020 for about $500. The model number is 17249, and can reportedly be found under the left rear wheel well and above the left rear wheel.
The company has advised consumers to immediately stop using the recalled toys and contact Huffy for a free replacement controller. According to the company, replacing this controller will fix the problem. The company includes video instructions on its website for how to do so once you have your new controller in your possession.
For more information, consumers can call the company toll-free at 888-366-828 from 8:00 a.m. to 7:30 p.m. ET Monday through Friday, or contact Huffy by email at torex@huffy.com, or online at the company's recall page.
Teach Kids the Rules of Safety When Riding UTVs
Though battery-powered vehicles like this one are often popular gifts around the holidays, they can be dangerous for young riders. Parents are advised to follow these safety tips to makes sure the kids have fun and don't get hurt.
Teach the Proper Driving Skills
Though it may seem like your child is simply playing with a toy, driving a UTV gives them a chance to learn valuable skills. Take the time to teach your child how to use the gas, brake, and reverse before sending them out. These toys are pretty realistic, so it's important to instill the right habits such as using the same foot for the gas and the brake.
Start in a Safe Area
It's best to restrict children to riding the UTVs in a safe, enclosed area at first (such as your back yard or an empty field nearby) until they learn the skills they'll need to ride safely. Accompany them as they get used to the machine and instruct them on how to use all the features correctly.
Use Safety Gear
Helmets are a must while on a UTV, no matter the size. They'll not only protect your child but will teach him/her the importance of being safe while riding.
Choose the Right Size
When shopping for a UTV for your little one, make sure it's age-appropriate. Don't get your child more than he or she can handle. The best way to tell is to look at the top speed. Seven miles an hour may not seem very fast, but it's too much for a three- or four-year-old. Make sure the speed of the machine will be entertaining but safe and appropriate.
Look for Parental Controls
Some UTVs come equipped with built-in parental controls, which allow you to set the maximum speed or to determine when the machine may start and stop.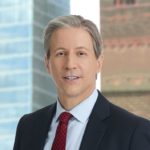 Exclusively focused on representing plaintiffs, especially in mass tort litigation, Eric Chaffin prides himself on providing unsurpassed professional legal services in pursuit of the specific goals of his clients and their families. Both his work and his cases have been featured in the national press, including on ABC's Good Morning America.