An Illinois woman recently filed a new pressure cooker lawsuit in the U.S. District Court for the Northern District of Illinois. She claims that when she used the defendants' Crock-Pot pressure cooker, she suffered from serious injuries. She seeks to recover damages for her medical expenses, pain, and suffering.
Plaintiff Claims Crock-Pot Multi-Cooker Defective
According to her complaint, the plaintiff purchased a Crock-Pot multi-cooker pressure cooker manufactured by defendant Sunbeam, a subsidiary of Newell Brands, Inc. She bought the cooker at Home Depot sometime in 2019.
At the time, Sunbeam had advertised the cooker as "featuring a locking, air-tight lid that stays sealed under pressure for a total peace of mind." The owner's guide for the cooker, as well, stated that it was "designed with an airtight locking lid that stays sealed under pressure for added safety."
Nevertheless, according to the plaintiff, the defendants were aware that their Crock-Pot cookers had certain defects, including:
a defective pressure release valve,
a misaligned locking arrow indicator,
a locking pin that was too short and/or inadequate to prevent the lid from opening while under pressure,
a strike plate made of material inadequate and/or insufficient to prevent the lid from opening while under pressure,
a faulty gasket that allows the lid to open despite the presence of significant built-up pressure,
inadequate warnings,
and/or failures of other purported built-in safety features designed to prevent the lid from opening until all the pressure was released.
Crock-Pot Multi-Cooker Allegedly Explodes, Burning Plaintiff
The plaintiff says she read the instruction manual before using the cooker and followed the instructions at all times when using it. Then on February 15, 2021, she was cooking beans in the Crock-Pot as she had done many times in the past.
This time, as before, the pressure cooker indicated when it was finished cooking, and that it was no longer under pressure. To the plaintiff, it appeared that it should be safe to open. She walked over to it and suddenly and without warning the top exploded off, causing the contents, including scalding hot liquid and steam, to fly out onto the plaintiff.
As a result, the plaintiff suffered from severe and permanent injuries. She has endured and will continue to endure future pain and suffering, has incurred expenses for lost wages, and has been disabled and disfigured.
She brings a single count of products liability, claiming that the Crock-Pot failed to perform as expected and that it was defective and unreasonably dangerous.
This lawsuit joins multiple others filed against pressure cooker manufacturers. All of the plaintiffs make similar claims about the safety mechanisms failing to work as expected, and the pots exploding and causing injuries.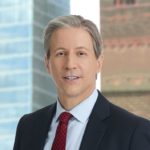 Exclusively focused on representing plaintiffs, especially in mass tort litigation, Eric Chaffin prides himself on providing unsurpassed professional legal services in pursuit of the specific goals of his clients and their families. Both his work and his cases have been featured in the national press, including on ABC's Good Morning America.