About 182,000 Hampton Bay Mara ceiling fans, sold exclusively at Home Depot, have recently been recalled because of a safety hazard. Consumers are advised to check their fans for possible malfunction and to report problems to the company.
Fan Blades May Fly Off During Use
The affected fans are 54-inches across and are made for both indoor and outdoor use. They were sold at Home Depot stores nationwide and online at homedepot.com from April 2020 through October 2020 for about $150.
The problem is that the blades can detach from the fan while in use, posing an injury hazard to consumers. The possibility of detachment is due to an isolated manufacturing defect with the assembly of the fan blade's locking clip to the fan flywheel. One of the two screws retaining the locking clip may not be adequately secured to the flywheel.
King of Fans has received 47 reports of the blades detaching, including two reports of a fan blade hitting a consumer and four reports of the blade causing property damage.
Consumers should immediately stop using the ceiling fans and inspect them using the instructions at the King of Fans recall website. To determine if your fan is affected, start by checking the UPC number, which should be  printed on a silver rating label located on the top of the fan housing assembly:
Matte White UPC#: 082392519186
Matte Black UPC#: 082392519193
Black UPC#: 2392599195
Polished Nickel UPC#: 082392599188
If you find that your UPC number matches one of those listed above, it's necessary to check the blade security on each blade, making sure that both screws are in place and not cross-threaded.
Begin by identifying any gaps between the screwhead and the blade clip. Using a Phillips head screwdriver, ensure that all 10 blade clip screws are completely tightened, then attempt to wiggle each one to be sure it's secure. If you have any questions, you should contact the company and should be able to get a replacement.
You can find instructions on how to do this along with illustrations at the King of Fans recall page. The company is available toll-free at 866-443-1291 from 9:00 a.m. to 5:00 p.m. ET Monday through Friday, by email at MaraRecall@kingoffans.com.
Top Safety Precautions When Using a Ceiling Fan
Ceiling fans are a fixture in many American homes these days, and while they are useful and often energy-efficient, it's important to make sure that they're safe.
Always install the fan according to the instructions. Improper installation can cause safety hazards.
Make sure the fan is properly attached. The weight of the fan will need to be secure, so make sure there is an anchor point such as a stud or ceiling support beam, and attach the ceiling fan anchor directly to this point.
Regularly check all the attached parts. The fan blades, in particular, should be examined periodically to make sure they haven't loosened.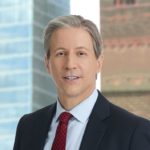 Exclusively focused on representing plaintiffs, especially in mass tort litigation, Eric Chaffin prides himself on providing unsurpassed professional legal services in pursuit of the specific goals of his clients and their families. Both his work and his cases have been featured in the national press, including on ABC's Good Morning America.