You're on a long drive between two cities. You think you're staying alert, but suddenly your car sounds an alarm—a beep or a vibration. You realize you were starting to nod off, so you pull off at the next rest stop and take a breather.
Such a scenario has the potential to increase safety on the roads. The National Highway Traffic Safety Administration (NHTSA) states that drowsy driving killed 824 people in 2015. The Centers for Disease Control and Prevention (CDC) estimates that one in 25 adult drivers report having fallen asleep while driving in the previous 30 days.
New technology developed by a company named "Eyesight" could help improve those statistics for both drowsy and distracted drivers. The technology combines computer vision and artificial intelligence to create a system that actually keeps an eye on the driver, and detects when he or she becomes less-than-vigilant behind the wheel.
New Technology Keeps an "Eye" on the Driver
The company started up in Tel Aviv, Israel, in 2005 and wants to stop distracted driving of all sorts, including drowsy driving and texting while behind the wheel. In October 2018, company leaders announced that they had raised $15 million in funding for the project called "Embedded Computer Vision."
"Using Deep learning and AI," the company states on their website, "EyeSight's automotive solution addresses three main aspects of the in-car experience: Driver monitoring, infotainment control and driver identification."
Driver monitoring: Eyesight may perform tasks such as eyelid tracking, head

position 

tracking, iris/gaze tracking, mobile phone usage, and more to determine if the driver is distracted or drowsy.
Infotainment control: Eyesight may allow finger detection and tracking, to make it easier and less distracting to use infotainment systems inside vehicles. It may also allow palm detection, swipes, and other universal hand signs so users can control the systems without having to touch or look at the screen.
Driver identification: Eyesight may be able to detect if a driver is present in the vehicle, and will have face-recognition technology that recognizes the specific driver, adjusting the chair, mirror, temperature, music, and more according to that driver's presence. It may also be able to tell if there is a child left alone in the back seat, for example.
Driver Monitoring Systems May Soon Become Commonplace
EyeSight states that it already has partnerships with some auto manufacturers who have agreed to use its technology in their new vehicles. Soling, for example, a Chinese auto parts company, is already working with the company. EyeSight is also working with companies in other industries, including TV, cell phone, and remote-control manufacturers, to integrate their gesture technology into new products.
More systems like EyeSight will likely hit the market soon. The European New Car Assessment Program, a vehicle safety rating system in the E.U., has already required new car models to have driver-monitoring systems (DMS) by 2020, according to TechCrunch. Those who don't have these systems by that point will not be able to receive the coveted 5-star safety rating.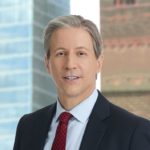 Exclusively focused on representing plaintiffs, especially in mass tort litigation, Eric Chaffin prides himself on providing unsurpassed professional legal services in pursuit of the specific goals of his clients and their families. Both his work and his cases have been featured in the national press, including on ABC's Good Morning America.