A Louisiana plaintiff recently filed a new Ninja Foodie pressure cooker lawsuit in the U.S. District Court for the Western District of Louisiana. She claims that when she used the Ninja Foodie pressure cooker, she suffered serious burn injuries. She seeks compensatory damages to reimburse her for economic losses, pain, and suffering.
Plaintiff Claims Ninja Foodie Safety Features Do Not Work
According to her complaint, the plaintiff was using her Ninja Foodie pressure cooker on April 14, 2020, to prepare a meal. She alleges that the pressure cooker's lid suddenly and unexpectedly exploded off the pot, allowing its scalding contents to be forcefully ejected onto her. As a result, she suffered serious and substantial burn injuries to her arms and breasts.
The Ninja Foodie is manufactured by SharkNinja Operating, LLC, a Massachusetts corporation incorporated in the state of Delaware with a principal place of business located in Needham, MA. The company warrants, markets, and advertises its pressure cookers as tools that make cooking easy and convenient and allow consumers to "cook 70 percent faster than traditional cooking methods."
The defendant also boasts that its pressure cookers have 14 safety features meant to keep users safe while cooking. According to the owner's manual accompanying each unit sold, one of those features is supposed to prevent the lid from unlocking until "the unit is completely depressurized."
The plaintiff states in her complaint that these assertions were flat out wrong, and that the cooker was defectively and negligently designed and manufactured because it failed to prevent the lid from being removed while the unit remained pressurized.
Consumers Must Protect Themselves When Using Pressure Cookers
The Ninja Foodie pressure cooker is one of several pressure cookers that have been linked with explosions and burn injuries. Many of the cases read similar to this one—the safety features that are meant to prevent the lid from being opened while the unit is still pressurized don't work as expected, and people get burned and injured.
Though companies are responsible for making sure their products are safe, not all companies take this responsibility seriously enough.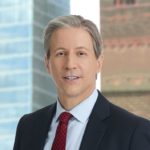 Exclusively focused on representing plaintiffs, especially in mass tort litigation, Eric Chaffin prides himself on providing unsurpassed professional legal services in pursuit of the specific goals of his clients and their families. Both his work and his cases have been featured in the national press, including on ABC's Good Morning America.