A Michigan woman recently filed a new Farberware pressure cooker lawsuit in the U.S. District for the Eastern District of Michigan. She claims that after using the Farberware 7-in-1 Programmable Pressure Cooker, she suffered serious injuries. She brings counts of strict liability and negligence and seeks compensatory damages.
Plaintiff Claims Farberware Pressure Cooker Was Defective
According to her complaint, the plaintiff was using her Farberware pressure cooker on January 19, 2019. She was using it for its intended purpose of preparing a meal. She expected that the cooker would be free of defects and was safe for its intended use.
Unfortunately, she was able to rotate and open the lid while the cooker was still under pressure. That allowed the scalding hot contents in the cooker to spew out onto her. She claims to have suffered serious bodily injuries as a result.
Farberware Misleads Consumers About Pressure Cooker Safety
Farberware, like other pressure cooker makers, boasts that its pressure cookers are safe. Specifically, the company stated that its cookers had large locking lids to prevent them from being opened while pressurized.
Yet, according to the plaintiff, she was able to open her cooker while it was still under pressure. She states that the defendant should have known that the cooker's safety mechanism was defective, but "put profit ahead of safety by continuing to sell its pressure cookers to consumers, failing to warn said consumers of the serious risks posed by the defects…"
The owner's manual, as well, states that the pressure cookers are equipped with important safeguards that prevent the lid from unlocking until "the float valve drops down by itself." According to the complaint, this safety mechanism didn't work as expected for the plaintiff.
The plaintiff states that Farberware's representations about safety are "not just misleading, they are flatly wrong…" She adds that the company's pressure cookers possess defects "that make them unreasonably dangerous for their intended use by consumers…"
Several Pressure Cooker Brands Defending Injury Lawsuits
Many other pressure cooker makers are defending similar lawsuits in court, all filed by plaintiffs who used the cookers and then suffered serious injuries. These include Crock-Pot, Ninja Foodi, Tristar, and other brands.
The majority of the incidents with these cookers occurred when users were able to open the lids while the cookers were still under pressure. When this happens, the contents of the cooker typically explode outward onto anyone standing nearby, potentially causing serious burns. Other injuries linked to defective cookers include eye injuries, abrasions, broken bones, lacerations, and more.
Though most pressure cookers have not yet been recalled for these types of defects, the U.S. Consumer Product Safety Commission (CPSC) did announce a recall of nearly one million Crock Pot multi-cookers in November 2020. "The recalled Crock-Pot multi-cooker can pressurize when the lid is not fully locked," the CPSC stated. "This can cause the lid to suddenly detach while the product is in use, posing burn risks to consumers from hot food and liquids ejected from the product."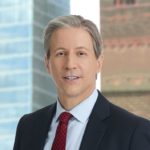 Exclusively focused on representing plaintiffs, especially in mass tort litigation, Eric Chaffin prides himself on providing unsurpassed professional legal services in pursuit of the specific goals of his clients and their families. Both his work and his cases have been featured in the national press, including on ABC's Good Morning America.