The U.S. Consumer Product Safety Commission (CPSC) recently announced the recall of about 190,000 VRURC Portable Chargers due to a fire hazard. VRURC received one report of a fire during a commercial flight. Four flight attendants had to be transported to the hospital for smoke inhalation.
Consumers with these battery chargers are urged to stop using them immediately and contact VRURC for a free replacement.
Battery Chargers May Ignite, Posing a Fire Hazard
Products affected by this recall have model number "OD-B7" printed on the back. They have built-in cables and wall plugs and come in black, blue, green, orange, pink, red, and white color options. They were sold exclusively at Amazon.com from July 2021 through May 2023 for between $30 and $40.
The products were manufactured in China by Shenzhen ChuangliJiacheng Technology Co. Ltd., d/b/a VRURC. The problem is that the chargers may ignite, posing a fire hazard.
Consumers should not throw the chargers away. Instead, dispose of them at a facility that accepts lithium batteries. Then contact VRURC collect at 951-593-9128 from 9:00 a.m. to 5:00 p.m. ET Monday through Friday, or email the company at support@vrurcpower.com. Another option is to check the company's online recall web page.
To receive a replacement, fill out the online form. You'll need your Amazon order ID and purchase date, the color of your charger, and your name, phone number, and address. Make sure your purchase date was between July 2021 and May 2023. Orders placed after this time are not included in the recall.
Once you submit the form, the company will send you a replacement product.
Safety Tips When Using Lithium-Ion Chargers
Most lithium-ion batteries and battery chargers are safe. If they malfunction, however, they can cause fires, burns, and property damage.
To avoid purchasing defective power banks, the Consumer Product Safety Office suggests the following tips:
Before buying a product, make sure you understand how it works, such as how much time is needed for it to fully charge, and what will happen if it's fully charged but still connected to a power source. Is there an automatic power-off?
Check for safety features such as over-charge protection, short-circuit protection, over-heat protection, over-current protection, and over-voltage protection.
Always read the operating and safety instructions before using the charger.
Buy trusted brands that come with a warranty.
When using your power bank or battery charger, consider these tips:
Never leave the charger on if you're going to be gone. Unplug it first.
Keep your power bank away from metal objects like coins, paper clips, and keys.
Store the charger in a cool and dry place away from heat, moisture, and dust.
Avoid dropping the device or putting too much pressure on it. This can damage the internal components and increase the risk of a malfunction.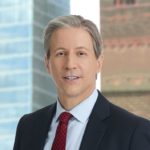 Exclusively focused on representing plaintiffs, especially in mass tort litigation, Eric Chaffin prides himself on providing unsurpassed professional legal services in pursuit of the specific goals of his clients and their families. Both his work and his cases have been featured in the national press, including on ABC's Good Morning America.