If you have a CPAP (continuous positive airway pressure) machine that you use to treat your sleep apnea, you should check it out closely. Philips recently recalled millions of these devices along with many ventilators because of potential health risks.
Philips Warns About Possible Foam Degradation in CPAP Devices
In its 2021 first quarterly report, Philips noted that it had received user reports and testing indicating possible risks to users related to the sound abatement foam used in certain Philips' sleep and respiratory care devices. This foam helps eliminate sound and vibration from the devices so they operate more quietly.
It seems the foam may degrade under certain circumstances, including:
Using unapproved cleaning methods, such as those involving ozone
High humidity and temperature
The majority of the affected devices are in Philips' first-generation DreamStation product family. The company's newer line—DreamStation2—is not affected according to the report.
Philips Recalls Millions of Devices with Sound Abatement Foam
Philips then provided an update to that warning on June 14, 2021. In that update, the company announced it was issuing a voluntary recall for specific devices including:
Bi-Level Positive Airway Pressure (Bi-Level CPAP)
CPAP machine
Mechanical ventilator devices
The company explained that it implemented the recall to address the potential health risks related to the sound abatement foam in these devices. To date, Philips has produced millions of these devices using polyester-based polyurethane (PE-PUR) foam. The company determined based on testing that the foam could degrade into particles that may enter the device's air pathway and be ingested or inhaled by the user.
So far, the company is aware of no reports of death as a result of these issues. The potential risks of exposure to the foam particles include:
Headache
Irritation
Hypersensitivity
Inflammation
Nausea/vomiting
Respiratory issues
Possible toxic and carcinogenic effects
Consumers Should Check with Their Doctors
Based on an analysis of the potential health risks, Philips has advised consumers as follows:
For those with Bi-Level CPAP and CPAP devices—stop using these immediately and talk to your doctor about other options.
For those using life-sustaining mechanical ventilator devices—talk to your doctor before making any changes. Alternatives may be limited.
The company is working on a proper remedy, which will likely include replacing the current sound abatement foam with new material. As part of the recall, it will notify first-generation DreamStation product families when the different sound abatement foam is available.
For more information, consumers and doctors can contact their local Philips representative or check the Philips recall website.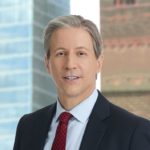 Exclusively focused on representing plaintiffs, especially in mass tort litigation, Eric Chaffin prides himself on providing unsurpassed professional legal services in pursuit of the specific goals of his clients and their families. Both his work and his cases have been featured in the national press, including on ABC's Good Morning America.