You've heard about airbags exploding in vehicles. But seat belts?
Hyundai Motor America is recalling nearly 1,000 vehicles because the front driver-side and passenger-side seat belt pretensioners can explode during a crash. According to Consumer Affairs, in one reported case, "a crash involving a Hyundai Elantra caused metal fragments to enter the rear cabin of the vehicle and injured a passenger's leg."
What is a Seat Belt Pretensioner?
A seat belt pretensioner is part of the seat belt system that locks the seat belt in place in the event of a crash. During a collision, once the sensors detect that an accident has occurred, the pretensioner removes any slack from the seat belt. This firmly positions the person in the seat and allows for the best protection from the airbag.
There are two types of pretensioners:
Mechanical: This one uses a powerful spring that remains compressed until an accident occurs. The impact releases the spring, and the spring, in turn, tightens the belt.
Electronic: This uses a gas generator system, similar to the airbag system, and is believed to be more effective because it works in correlation with the airbag. An explosive charge causes the gas generator to create a volume of gas, which produces pressure that tightens the seat belt.
The Hyundai vehicles affected by the recall have the electronic type of seat belt pretensioners.
Take Your Recalled Hyundai In for Seat Belt Pretensioner Replacement
It was after the report of the incident mentioned above—in which the seat belt pretensioner exploded, sending metal fragments into an occupants' leg—that Hyundai announced the recall of about 1,000 of its vehicles.
The victim in that crash filed a lawsuit to recover damages, and also notified Hyundai of the incident. Hyundai investigators couldn't identify the root cause behind the problem, so the company decided to recall all vehicles that contain the same pretensioners installed from a suspect production lot.
The affected vehicles include the 2021 Hyundai Elantra, Elantra HEV, Venue, Genesis GV80, and 2022 Genesis GV70 vehicles. Hyundai plans to use the recall to collect parts for analysis and will continue its investigation to discover why these pretensioners may explode.
The company will begin notifying customers of the recall starting December 10, 2021. At that time, owners can take their vehicles to their local dealerships, where they will receive replacement seat belt pretensioners free of charge.
Consumers with more questions can call Hyundai at 855-371-9460 and ask about recall number 211 or 009G.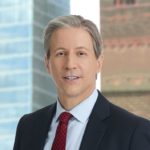 Exclusively focused on representing plaintiffs, especially in mass tort litigation, Eric Chaffin prides himself on providing unsurpassed professional legal services in pursuit of the specific goals of his clients and their families. Both his work and his cases have been featured in the national press, including on ABC's Good Morning America.