In March 2021, a Washington man was cooking with his Cook's Essentials Pressure cooker. He had received it as a gift from his daughter, who purchased the cooker from the TV shopping channel QVC.
According to the man, he was using the cooker as instructed when it caught on fire. It caused property damage to his kitchen, so he filed a claim with his insurance company, State Farm. The company paid to repair damages to the home and the man's belongings.
But then State Farm turned around and sued QVC, claiming that the pressure cooker was not reasonably safe. Recently, QVC, State Farm, and other companies reached a settlement agreement in the case. The details of the settlement are unknown.
State Farm and Pressure Cooker Manufacturer Agree to a Settlement
State Farm filed the case on December 6, 2022, in the U.S. District Court of Eastern Washington. The defendants in the case included QVC Inc., IC Marks Inc., and the manufacturer of the cooker, Pick Five Imports, Inc.
The pressure cooker failed, State Farm stated in its complaint, due to design and/or manufacturing defects, or due to a lack of adequate warnings and instructions.
Rather than take the case to trial, the parties all agreed to a settlement.
Illinois Woman Also Claims that a Cook's Essentials Pressure Cooker Burned Her
QVC has been involved in other lawsuits concerning allegedly defective pressure cookers.
In 2021, for instance, an Illinois woman filed a case against the company after being severely burned by a Cook's Essentials Pressure Cooker. She purchased it from QVC and was injured on July 2, 2019. She filed her case in the U.S. District Court for the Northern District of Illinois.
She stated in her complaint that her injuries occurred because the lid suddenly and unexpectedly blew off the pot, causing the scalding hot contents to be forcefully ejected onto her. She went on to state that the lid could be removed with normal force while the unit was still under pressure, even though it looked like all the pressure had been released.
She named as defendants IC Marks Inc. and QVC.
Cook's Essentials Pressure Cooker is primarily sold on QVC, though it can be found at other retailers as well and online at Amazon.com.
Pressure Cookers Can Be Dangerous, Particularly If Defectively Designed
Many people like pressure cookers because they can quickly and efficiently cook healthy meals. Because they trap steam within the device, increasing the temperature inside, they can cook a meal in about a third of the time it takes to traditionally prepare it.
Temperatures inside a cooker can reach well over 200 degrees, however, so if the cooker doesn't work as intended, it can cause serious harm to consumers. Possible injuries include severe burns, scalds, permanent scarring, and disfigurement.
Many other brands of pressure cookers have been named in personal injury lawsuits in recent years. These include the following:
Tristar
Wolfgang Puck
Crock-Pot
Instant Pot
NuWave
Elite Bistro
Bella
Philippe Richard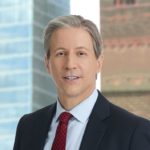 Exclusively focused on representing plaintiffs, especially in mass tort litigation, Eric Chaffin prides himself on providing unsurpassed professional legal services in pursuit of the specific goals of his clients and their families. Both his work and his cases have been featured in the national press, including on ABC's Good Morning America.