A woman from Texas recently filed a new pressure cooker lawsuit against Aldi, Inc. She claims that after using the manufacturer's cooker, she suffered from serious injuries. She brings counts of strict liability, negligence, and breach of warranties, and seeks compensatory and punitive damages.
Plaintiff Blames Malfunctioning "Safety" Features for Her Injuries
According to her complaint, the plaintiff was using her Ambiano 6-in-1 Programmable Pressure Cooker to make a meal for her family on January 2, 2020. She was able to rotate and open the cooker's lid while it was still under pressure, allowing its scalding contents to be forcefully ejected on her. She suffered from serious bodily injuries as a result.
She states that this occurred because the pressure cooker's supposed "safety" features failed to work as expected.
Manufacturer Claims Safety Features Protect Consumers
Like other pressure cooker makers, the defendant touts the safety of its pressure cookers. The owner's manual for the cooker the plaintiff used notes that the product is equipped with safety devices such as a float valve, pressure regulator, and lid position sensor.
Yet despite these devices, the pressure cooker didn't function as expected and allowed the lid to be opened while it was still under pressure.
The plaintiff claims the defendants knew about these defects, but "put profit ahead of safety by continuing to sell its pressure cookers to consumers, failing to warn said consumers of the serious risks posed by the defects, and failing to recall the dangerous defective pressure cookers regardless of the risk of significant injuries to plaintiff and consumers like them."
Many Pressure Cooker Makers Facing Lawsuits Filed by Injured Consumers
This case joins many other similar pressure cooker lawsuits that have been filed around the country. Plaintiffs make similar complaints, alleging that the cookers are unreasonably dangerous and that the safety features don't work as advertised.
Most of the incidents causing pressure cooker accidents occur when users open the lid. Modern-day pressure cookers, including the Tristar, Instant Pot, Crock-Pot, Nija Foodie, and others, come with numerous safety devices that are supposed to prevent the lid from being opened as long as the cooker is still under pressure.
Plaintiffs claim, however, that these safety features failed to protect them. They were able to open the lid while the pot was still pressurized, resulting in explosions that cause serious burn injuries, as well as eye injuries, broken bones, and other problems.
Have There Been Any Pressure Cooker Recalls?
Most of the pressure cookers at issue have not been recalled, but there was a large Crock-Pot recall in November 2020 that involved nearly one million 6-Quart Express Crock Multi-Cookers. Manufacturer Sunbeam initiated the recall because the pot could pressurize with the lid not fully locked.
The U.S. Consumer Product Safety Commission (CPSC) noted that this could cause the lid to suddenly detach while the product was in use, posing burn risks to consumers. At the time of the recall, Sunbeam had reportedly received 119 reports of lid detachment, resulting in 99 burn injuries ranging in severity from first-degree to third-degree burns.
If you have one of these cookers, stop using it in pressure cooker mode and contact Crock-Pot immediately to obtain a free replacement lid. Call 800-323-9519 from 9:00 a.m. to 5:00 p.m. ET Monday through Friday or check Sunbeam's online recall site for more information.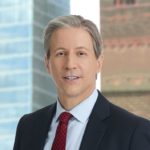 Exclusively focused on representing plaintiffs, especially in mass tort litigation, Eric Chaffin prides himself on providing unsurpassed professional legal services in pursuit of the specific goals of his clients and their families. Both his work and his cases have been featured in the national press, including on ABC's Good Morning America.