The U.S. Consumer Product Safety Commission (CPSC) recently announced the recall of about 6,700 Toro Power Max Snowthrowers. The products have a defect that may pose an amputation hazard.
Toro Warns Consumers of Amputation Risk
The recall affects the model year 2021 Toro Power Max 826 OHAE Snowthrowers with model number 37802. Consumers can find the model and serial number on the back of the snowthrower. Toro's website also has a list of affected serial numbers.
The products were sold at The Home Depot, Ace Hardware, and Toro authorized dealers nationwide and online at homedepot.com, acehardware.com, and toro.com from November 2020 through January 2021 for about $1,200. They were manufactured in Mexico and sold by the Toro Company, which is headquartered in Minnesota.
Toro advises consumers to stop using the snowthrowers immediately because the auger can fail to disengage when the control lever is released, posing an amputation hazard. (The auger is the spinning part that pushes snow into the chute to be thrown. It has paddles or serrated metal blades that can cause injury.) Toro was aware of five reports of the auger failing to disengage in this way, but no injuries have been reported.
Consumers are advised to contact a Toro authorized dealer to schedule a free repair. They can also call Toro toll-free at 833-254-8856 or check online to find an authorized dealer nearby.
Studies Show Snow Thrower Injuries Increasing
Though snow throwers (also called snow blowers) can be essential tools in areas where winter storms are frequent, they do come with some risks that users should be aware of. The CPSC reports that each year, snow blower operators suffer more than 500 amputations and over 5,000 emergency room visits. The majority of these injuries occur while trying to clear snow and ice jams from the auger or discharge chute.
In a 2019 study, researchers found that between 2001 and 2016, the incidence of snow blower injuries increased, with the most commonly injured body part being the finger, followed by the hand. The most common types of injuries were fractures, lacerations, and amputations. The scientists recommended further equipment modifications to help prevent operators from placing their hands in the chutes while the machine is still running.
How to Use Your Snow Thrower Safely
To help reduce your risk of being injured while using your snow thrower, follow these tips:
Whenever the machine gets clogged with snow, power it down first. Shut down gasoline models, and unplug electric ones.
Never use your hand to clear the intake augers or discharge chute. Use the handle provided with most snow blowers, or if you don't have one, use a stick, ice scraper, or another tool.
Work at a brisk pace. The faster the blades and pace, the less likely the snow will stick and create a clog.
If you're expecting heavy, wet snow, consider snow blowing several times during the snowfall. Heavy snow is more likely to clog.
Protect your eyes from flying debris by wearing goggles or glasses.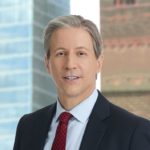 Exclusively focused on representing plaintiffs, especially in mass tort litigation, Eric Chaffin prides himself on providing unsurpassed professional legal services in pursuit of the specific goals of his clients and their families. Both his work and his cases have been featured in the national press, including on ABC's Good Morning America.