Toyota and Ford Motors recently recalled millions of vehicles because of sudden stalling and steering control problems. Owners are advised to check their vehicles to see if they may need immediate repairs.
Toyota Expands Recall and Plans to Replace Defective Fuel Pumps
Toyota issued the first recall related to this issue on January 13, 2020. It affected nearly 700,000 Lexus vehicles, model years 2018-2019. Toyota stated then that the vehicles were equipped with a fuel pump that could stop operating.
"If this were to occur," the company stated in a press release, "warning lights and messages may be displayed on the instrument panel, and the engine may run rough. This can result in a vehicle stall, and the vehicle may be unable to be restarted. If a vehicle stall occurs while driving at higher speeds, this could increase the risk of a crash."
Toyota didn't have a remedy at the time and said it was investigating the issue. That investigation revealed an additional over 1.1 million vehicles with similar fuel pump issues. On March 4, 2020, the company expanded the previous recall to include nearly 2 million Toyota and Lexus vehicles.
Toyota informed owners of the defect, but still had no remedy available. They promised to provide instructions by May 2020.
Now Toyota has expanded that same recall again to include an additional 1.52 million vehicles, for a total of 5.84 million vehicles, including 3.34 million vehicles in the U.S. The affected vehicles include the following:
2013-2015 Model Year Lexus LS460
2013-2015 Model Year Lexus GS350
2014 Model Year Toyota FJ Cruiser, Lexus IS-F
2014-2015 Model Year Toyota 4Runner, Land Cruiser; Lexus GX460, IS 350, LX 570
2015 Model Year Lexus NX 200t, RC 350
2017-2019 Model Year Toyota Highlander; Lexus GS 350
2017-2020 Model Year Toyota Sienna and Lexus RX 350
2018-2019 Model Year Toyota 4Runner, Land Cruiser; Lexus GS 300, GX 460, IS 300, IS 350, LS
500h, LX 570, NX 300, RC 300, RC 350
2018-2020 Toyota Avalon, Camry, Corolla, Sequoia, Tacoma, Tundra; Lexus ES350, LC 500, LC
500h, LS 500, RX 350L
2019 Model Year Toyota Corolla Hatchback and Lexus UX 200
2019-2020 Model Year Toyota RAV4
Toyota is now ready to replace the affected fuel pumps with an improved version. Customers can contact the Toyota Brand Experience Center at 1-800-331-4331.
Ford Expands Previous Recall Affecting Explorer Vehicles
Ford Motor Company is also expanding a previous recall announced in June 2019. Back then, they announced that about 1.2 million model year 2011-2017 Ford Explorer vehicles could be affected by steering and control problems.
"Vehicles that are exposed to frequent full rear suspension articulation (jounce and rebound) may experience a fractured rear suspension toe link," the company stated in a press release. "A fracture of a rear toe link significantly diminishes steering control, increasing the risk of a crash."
Ford was aware of one customer hitting a curb when the toe link broke, but the company was not aware of any injuries related to the issue.
Now Ford is expanding that recall for about 350,000 additional 2013-2017 Ford Explorers in the U.S., as it seems the recall repairs didn't work as expected. The company stated that some affected vehicles, sold or registered in certain areas where corrosion is common, "have experienced a fracture of the outboard section of the rear suspension toe link after completion of a prior safety recall repair."
The company is now aware of 13 reports of accidents and six reports of injuries related to this issue. Customers can contact Ford customer service at 1-866-436-7332.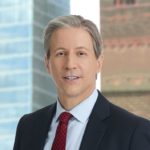 Exclusively focused on representing plaintiffs, especially in mass tort litigation, Eric Chaffin prides himself on providing unsurpassed professional legal services in pursuit of the specific goals of his clients and their families. Both his work and his cases have been featured in the national press, including on ABC's Good Morning America.