The National Highway Traffic Safety Administration (NHTSA) recently announced that Toyota is recalling over 227,000 vehicles due to potential braking hazards. If you have a 2018-2019 Camry vehicle, check your VIN against the NHTSA's recall site to see if you need to get your vehicle repaired.
Toyota Recalls Camry Vehicles for Potential Braking Issues
Toyota announced the recall on November 17, 2021, stating that the affected vehicles "have a system that provides power brake assist when the driver depresses the brake pedal. Specific components in a part of this system can prematurely wear and could lead to a sudden loss of power braking assist. Non-power-assisted braking will remain functional. However, a sudden loss of power braking assist while driving could increase the risk of a crash."
The NHTSA noted that it was the "vane cap" inside the pump that could break, causing the pump to fail.
To fix the problem, Toyota dealers will repair or replace the vacuum pump as necessary free of charge. The company will also be mailing owner notification letters starting December 16, 2021. Owners may contact Toyota customer service at 1-800-331-4331 or may call the NHTSA vehicle safety hotline at 1-888-327-4236.
Consumers can also visit Toyota.com/recall and enter the VIN or license plate information to see if their vehicle may be affected by this recall.
Toyota Recalls Over 158,000 Vehicles Due to Headlight Problems
This is one of several recalls that Toyota has implemented this year (2021).
On September 2, 2021, the company recalled certain 2018-2021 Toyota Tundra vehicles produced between June 2017 through March 2021 in the U.S. This recall affected about 158,500 vehicles.
The problem was that the vehicles were equipped with halogen headlamps that could overheat and potentially cause a fire. Under some conditions, if the high beams were left on for an extended period while the vehicle was idling or driving at low speed, the bulb connector could overheat to a level that would increase the risk of a fire that could spread to other parts of the vehicle.
Toyota stated that its dealers would modify the engine wire harness assembly and inspect the headlight assembly. If any of the components were found to be damaged due to this overheating condition, the damaged parts would be replaced with new ones as needed.
Owners should have been notified by November 1, 2021.
Toyota Recalls Over 279,000 Vehicles Because of Airbag Issues
On April 13, 2021, Toyota also recalled about 279,000 vehicles due to an airbag problem.
This recall affected certain 2009-2015 model year Toyota Venza vehicles that had a sensor in the driver-side front door connected to the airbag system control unit by electrical wires. One of these wires could fracture over time. Should that occur, the airbag warning lamp might illuminate and the sensor in the door could become inoperable. This could prevent the side airbag and the curtain shield airbag on the driver side from deploying in certain types of collisions, increasing the risk of an injury.
Toyota stated its dealers would inspect the driver-side front door wire harness and replace it with a new one if necessary. Owners should have been notified by the middle of June 2021.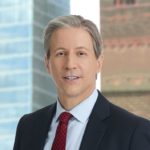 Exclusively focused on representing plaintiffs, especially in mass tort litigation, Eric Chaffin prides himself on providing unsurpassed professional legal services in pursuit of the specific goals of his clients and their families. Both his work and his cases have been featured in the national press, including on ABC's Good Morning America.