The U.S. Consumer Product Safety Commission (CPSC) recently announced the recall of two types of youth all-terrain vehicles (ATVs) due to crash hazards.
Venom Recalls 500 Youth ATVs
The first recall affects about 500 Venom Youth ATV, both gas and electric. They have four wheels and were sold in green/white, blue/black, black/orange, and white/orange colors. Venom should be printed on the ATV, and the model number should be printed on the backplate at the top of the left rear side of the tire.
The recalled models include:
Venom E-Madix: 1300w 48V E-A050 electric
Venom E-Grizzly: 1500w 48V E-AO7 electric
Venom Mini Madix: 110cc HX110D gas
Venom Grizzly: 125cc ATV HX125B gas
Venom Racing Madix: 125cc MADIX125 gas
The ATVs were sold online at VenomMotorsportsUSA.com from August 2020 through January 2021 for between $800 and $1,700. They were manufactured in China and imported by Venom Motorsports of Canada.
The problem is that the ATVs do not meet the mandatory safety requirements, including speed restrictions, posing a serious risk of injury or death. They were also imported and distributed without a CPSC-approved ATV Action Plan, which includes safety requirements designed to protect users. No injuries or accidents have been reported.
Consumers are advised to stop using the ATVs and contact Venom Motorsports to arrange a return for a full refund. You can reach the company toll-free at 888-414-6548 Monday through Friday 9:00 a.m. to 4:00 p.m. ET, or check their site online.
Luyuan Youth ATVs Recalled for Safety Hazards
The second recall involves about 6,800 Luyuan Youth ATVs sold from August 2018 through August 2020. They are intended for children ages 6 years and older and were also marketed on Amazon.com to children as young as 12 months of age and on Walmart.com to children 5 years old.
Model numbers affected by this recall include:
LY-ATV-40A
LY-ATV-40D
LY-ATV-40E
LY-ATV-40I
The model number should be printed on the hand tag and the brand name should be printed on a sticker on the plastic body. The ATVs may have a label on the front frame that states the ATV is subject to the action plan approved by the CPSC on August 7, 2009.
They were sold in various colors at Luyuan dealers nationwide, as well as online at Amazon.com, Walmart.com, FamilyGoKarts.com, BigToysGreenCountry.com, Bigtoysusa.com, and SaferWholesale.com for between $450 and $550.
The problem is that the ATVs don't comply with the requirements of the federal ATV safety standard, including maximum speed limitations and other requirements for vehicles intended for young children. ATVs that fail to meet these requirements post a risk of serious injuries or death.
Consumers are advised to stop using the vehicles immediately and contact Luyuan for a free repair from an authorized repair shop. Call toll-free at 855-663-2121 from 8:00 a.m. to 5:00 p.m. PT Monday through Friday, email luyuanusa@gmail.com, or check the company's online recall page.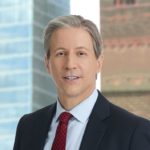 Exclusively focused on representing plaintiffs, especially in mass tort litigation, Eric Chaffin prides himself on providing unsurpassed professional legal services in pursuit of the specific goals of his clients and their families. Both his work and his cases have been featured in the national press, including on ABC's Good Morning America.