The NHTSA recently announced the recall of over 54,000 of these vehicles because of an airbag problem.
If you have a Volkswagen Atlas or Atlas Cross Sport SUV, check your VIN at the National Highway Traffic Safety Administration (NHTSA) site to see if your vehicle may be affected by a recent recall.
Volkswagen Recalls Vehicles for Potential Airbag Problems
According to the NHTSA, Volkswagen is recalling these vehicles because a water leak may damage the airbag control module, causing inadvertent airbag deployment and increasing the risk of a crash and injury. In other words, the airbag could go off at any time if this problem occurs. There may be no warning, or the airbag warning light may illuminate if the system detects a malfunction.
The leak may occur because of a block in the drain tube, causing water to leak inside the vehicle near the airbag control module. The issue stems from "air conditioning drain tubes that were not manufactured properly," according to AutoBlog.com.
Consumer Reports adds that Volkswagen started investigating this issue in July after learning about a vehicle whose airbags had deployed without a crash or impact. At the time of the recall, the automaker was not aware of any crashes or injuries related to the issue.
The recall affects certain model year 2020-2021 Volkswagen Atlas Cross Sport vehicles, and certain model year 2021 Atlas vehicles. Volkswagen will start sending out notifications to owners around January 14, 2022.
VW May Not Have the Parts to Fix the Problem Right Away
Consumers can check the NHTSA's recall site to see if their vehicle may be affected by this recall, or contact Volkswagen directly at 800-893-5298. VW dealerships will repair the drain tube and replace the airbag control module if necessary, free of charge.
Unfortunately, you may not be able to get your vehicle fixed right away. VW has indicated that it may not yet have the parts for these repairs. The company adds that it will start notifying consumers when parts become available. The number for this recall is 87H4.
2021 VW Atlas Subject to 10 Recalls So Far
According to the NHTSA, the 2021 VW Atlas has been the subject of 10 recalls so far. Most of these affected only very small numbers of vehicles, but one that was issued in January 2021 affected over 10,000.
The issue there, like this most recent recall, affected certain 2021 Atlas and 2020-2021 Atlas Cross Sport vehicles. The problem was that the front steering knuckle may fracture in the area of the strut mounting, causing a loss of vehicle control and increasing the risk of a crash.
VW began notifying owners of this issue on February 16, 2021. Dealers offered to inspect and, if necessary, replace one or both steering knuckles free of charge.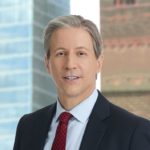 Exclusively focused on representing plaintiffs, especially in mass tort litigation, Eric Chaffin prides himself on providing unsurpassed professional legal services in pursuit of the specific goals of his clients and their families. Both his work and his cases have been featured in the national press, including on ABC's Good Morning America.