Volvo recently announced that it is recalling over 306,000 older models worldwide for potentially defective driver-side airbags. Over 194,000 of those vehicles are in the U.S.
This, after another person, was killed by an exploding airbag.
Volvo Recalls Vehicles with Potentially Defective Airbags
According to the National Highway Traffic Safety Administration (NHTSA) report on the recall, the affected models include certain V70 and XC70 vehicles from the 2001-2008 model years, though no 2008 model-year vehicles are affected in the U.S.
The airbag inflator propellant tablets, if subjected to high humidity levels and high temperatures, may start to decay and form dust particles. This can lead to changes in the tablets over time, with the dust increasing the burn surface area and the burn rate.
A higher burn rate, in turn, can result in higher combustion chamber pressure in the inflator, which may result in an explosion. This puts the occupants at risk of being struck by metal fragments from the inflator, which can cause serious and sometimes life-threatening injuries.
Dealers were notified of the recall starting on September 30, 2021. Vehicle owners will begin to receive notifications starting November 29, 2021.
This Isn't the First Recall of These Airbags
This latest recall comes just shortly after Volvo announced a previous recall of more than 460,000 vehicles globally over a similar airbag defect. Those affected vehicles included the S80 sedan from the 2001-2006 model years, and the S60 sedan from the 2001-2009 model years.
That earlier recall included over 259,000 vehicles in the U.S., over 7,000 in China, and about 2,475 in Mexico.
At that time, Volvo was aware of the one rupture incident, which resulted in a death.
Volvo Started This Recall Back in November 2020
The inflator manufacturer this time is not Takata—which manufactured the airbags involved in the biggest auto recall ever. Instead, it's a German auto supplier named ZF Friedrichshafen. Autoliv is an airbag assembly manufacturer.
A spokesman for ZF's North American operations confirmed that no other automakers received an inflator using this particular problematic propellant.
Volvo issued the first recall for this problem back in November 2020, affecting nearly 124,000 first-generation S60 and S80 sedans from the 2001-2003 model years. The company has continued to expand the recall as investigations showed that the problem could develop over time and with exposure to high heat and humidity.
Heat and Humidity Affect Airbags with Defective Fuel Types
Though Takata didn't manufacture these airbags, the problems with them are similar. Takata used ammonium nitrate in its airbag inflators, which was known to become unstable over time and with exposure to heat and humidity. As the fuel degraded, it increased the risk of airbag rupture.
ZF Friedrichshafen uses a different type of fuel for its inflators, but again, that fuel can degrade over time, and with exposure to high heat and humidity.
If you own one of these vehicles, be sure to check with your dealer for repairs.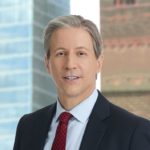 Exclusively focused on representing plaintiffs, especially in mass tort litigation, Eric Chaffin prides himself on providing unsurpassed professional legal services in pursuit of the specific goals of his clients and their families. Both his work and his cases have been featured in the national press, including on ABC's Good Morning America.