If you're injured in a car accident, you may quickly find yourself in the emergency room. Whatever your injuries or how severe they may be, you aren't likely to be thinking as clearly as usual. Your stress response will have been activated in the accident, and you'll be dealing with increased adrenaline levels in your system, as well as possible pain and emotional trauma.
That's why it's important to learn now what to do and not to do if you're injured in an accident. Often, victims will mistakenly say things that come back to bite them later on when they're trying to gain compensation for their injuries.
Here, we list four things you should do if you end up in an emergency room after an accident. These are assuming that you can still communicate with your healthcare professionals. In some cases, you may not be able to, so it might be wise to discuss these tips with any family members that may be speaking on your behalf.
1. When Talking to Your Doctor, Don't Hold Anything Back
At some point during your emergency room visit, a nurse or other medical professional is likely to ask you questions about any symptoms you may be experiencing. Don't hold anything back. This isn't the time to "tough it up."
Instead, turn your attention to your body and focus on any area that feels painful or even just uncomfortable. You may think that a twinge in your neck or ringing in your ears is no big deal but mention it anyway. That way, you will have a record of all of your symptoms in case those little pains turn into more serious injuries later on.
2. Get Pictures of Any Visible Injuries
You may need evidence of your injuries to help prove your claim later on. If you can, take pictures of any wounds, bruises, and other injuries. Get images of minor scratches and dirt smudges too, as they can provide clues as to the type of accident you experienced.
If you are unable to take these pictures yourself, ask a healthcare professional to do it for you. You can then email the pictures directly to a family member, which will provide a date confirmation of the injuries.
3. Ask Your Doctor to Be Detailed
The doctor's report can be used as evidence to support your compensation claim. Therefore, it helps if he or she is as detailed as possible about what may have caused each of your injuries. A request from you can make the difference between a brief overview and a more detailed explanation that could prove critical in your case.
4. Keep Records of the Treatment You'll Need
When you're dismissed from the emergency room, it's common for your healthcare provider to give you an information sheet about your diagnosis and the treatment you'll need. Hold onto this as evidence, but then ask for more detailed information. If your emergency room physician adds more specific instructions for your follow-up treatment, that can prove helpful if you need to support your claim to the insurance company.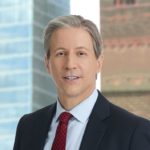 Exclusively focused on representing plaintiffs, especially in mass tort litigation, Eric Chaffin prides himself on providing unsurpassed professional legal services in pursuit of the specific goals of his clients and their families. Both his work and his cases have been featured in the national press, including on ABC's Good Morning America.