You've been in a car accident. You feel a little shaky and you're not sure what to do next. You do a quick body check. You think you're okay.
No one expects to be in a serious car accident, and most of us are unprepared. If there are serious injuries involved, it's important to protect yourself from liability. No matter what happens, try to remember not to do any of the following.
1. Apologize
It's natural to want to apologize, particularly if people in the other vehicle (or vehicles) were injured in the accident. The problem is that the second you do that, you open yourself up for liability, as it seems like you're admitting fault. You don't know what else was happening at the time of the accident, and there may have been other factors involved.
Offer to help if you can. Call the police. You can provide comfort to others, but don't assume blame. Let the facts come out instead.
2. Neglect to Call Your Lawyer
Though you probably won't need legal representation in the case of a small fender-bender, if someone was injured in the accident, you should call a car accident lawyer. You need someone on your side. Even if you live in a no-fault state where the insurance company is responsible for damages, there are circumstances where you may be able to bring a claim for compensation.
If your injuries are life-threatening, for example, or if there was a casualty in the accident, you or the other party may be eligible to file a lawsuit. Having a car accident attorney fighting for you can help you get the compensation you deserve or protect you from unfair liability charges.
3. Ignore Your Doctor's Advice
Let's say you were injured in the accident, and your doctor has prescribed treatment. As long as you follow your doctor's instructions, you'll be able to show evidence of your injury and the related costs in court. If you start missing appointments, however, or engaging in activities your doctor said you should avoid, the other side could use that against you. They may say that you're not as injured as you say you are, for instance, and succeed in reducing your compensation.
4. Leave the Scene of the Accident
You know this is a bad idea, but at the moment when you're feeling upset and scared, you may be tempted to just drive away. This is one of the worst mistakes you can make. If you leave, you could be blamed for a hit and run, which carries a lot more severe penalties than if you stay and call the police.
No matter what—even if the accident seems minor—always call law enforcement. The officer will create a report on the accident, and that document will serve as an important piece of evidence should you need it in the future.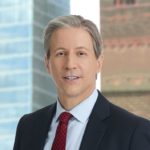 Exclusively focused on representing plaintiffs, especially in mass tort litigation, Eric Chaffin prides himself on providing unsurpassed professional legal services in pursuit of the specific goals of his clients and their families. Both his work and his cases have been featured in the national press, including on ABC's Good Morning America.