After a car accident, it's common to think about the costs of repairing or replacing your vehicle, along with any medical expenses you may have to deal with. There are other expenses, however, that you may not have thought about.
5 Major Costs of a Car Accident
1. Medical Expenses
If you were injured in a car accident, you may have doctors' appointments, hospital stays, and surgeries to pay for. But often, there are many more additional costs that can occur after your initial recovery.
You may need ongoing prescription medications, for instance, physical therapy, or even modifications made to your home (if you are paralyzed). Your injury may require future treatment such as surgeries, repeat doctor appointments, or specialized treatment. You may have to travel to see a certain doctor or undergo a unique type of therapy.
All of these costs can add up down the road and need to be considered in your personal injury lawsuit.
2. Property Damage
Most vehicles require at least some sort of repair after a car accident, if not a complete replacement. Though you probably have auto insurance that will cover most of it, it could be that your insurance doesn't offer enough of a payout to purchase a comparable vehicle, or that you need additional funds to cover damage to materials you were carrying inside the car at the time.
3. Lost Wages
Any serious injury incurred after a car accident is likely to prevent you from doing your job, at least for a time. Some injuries are worse than others and could seriously hamper your ability to complete your work tasks as you used to.
Going without a paycheck for a short amount of time is difficult enough. If you have to spend months in rehabilitation, you could end up in serious financial peril without your regular wages coming in.
A personal injury attorney can help make sure you are compensated for lost wages and can add in funds required should you have to take on a new type of job.
4. Scarring and Disfigurement
Though not all car accidents will leave lasting scars, some do, and they can be particularly traumatic. In addition to requiring multiple treatments to address—including perhaps cosmetic surgery or skin grafts—they can cause you to lose your confidence or sense of self. You may require therapy to learn how to deal with the change and move on with your life.
5. Emotional Distress and Pain
A serious car accident can result in lasting anxiety and stress. Some victims experience post-traumatic stress disorder (PTSD), anxiety, or depression, or they may suffer from nightmares. Some fear getting behind the wheel again and find it difficult to go about their daily routine.
Injuries caused by a car accident may also cause chronic pain, which not only requires ongoing treatment but can lead to psychological issues like anxiety and depression.
After a Car Accident, Consider Your Long-term Well Being
If you were involved in a car accident, you may want to take care of the initial costs and move on, but that can be a mistake. You owe it to yourself to talk to a car accident lawyer about your options to be sure that you are taken care of in the long term.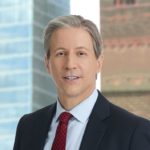 Exclusively focused on representing plaintiffs, especially in mass tort litigation, Eric Chaffin prides himself on providing unsurpassed professional legal services in pursuit of the specific goals of his clients and their families. Both his work and his cases have been featured in the national press, including on ABC's Good Morning America.