In the U.S., motor vehicle crashes are a leading cause of death for people aged 1-54, according to the Centers for Disease Control and Prevention (CDC). In 2019, about 36,100 people were killed in crashes, and estimates are that the number will increase to 38,680 in 2020.
Meanwhile, the National Safety Council (NSC) estimates that an additional 384 people may die on U.S. roads this New Year's Day holiday period (2021).
To keep you and your family safe this upcoming holiday season, consider these safe-driving tips.
1. Make sure your vehicle is ready.
You don't want to end up stranded on the road, so take some time to check your vehicle before you go. Make sure all the fluids are topped off, the brakes and headlights are working, the windshield wipers are in good shape, and your tires are good and don't need to be replaced.
2. Prepare for an emergency.
Even if you're careful to check your vehicle over before you leave, something might still go wrong. Keep a first aid kit and survival kit in your car. Your survival kit should include warm clothes, energy bars or trail mix, blankets, water, sand/salt, and a snow shovel. You should also have jumper cables, duct tape, a car jack, and a cell phone charger. Make sure your spare tire is in good condition.
3. Check the roads and weather before you leave.
Plan your route and stay up to date on the weather and road conditions. It can be very frustrating and even dangerous to encounter a closed road or bad storm while you're on your way. Better to postpone your trip and have a safe drive instead. If you do run into inclement weather, consider waiting it out at a hotel rather than pushing through.
4. Give yourself plenty of time.
If you feel rushed on the road, you'll be more likely to end up in an accident. Instead, leave early, and try to avoid peak travel times. Then, be prepared should you end up in heavy traffic. Have games and music in the vehicle to keep family members busy and calm.
5. Take breaks and get enough sleep.
While you're riding or driving in a vehicle, you aren't moving much. Blood can pool into your feet, ankles, and legs, causing muscle soreness and potentially, circulation problems. Make a point to stop every 2-3 hours to get out of the car and walk around. This will also help keep you alert. Then be sure you are properly rested before getting behind the wheel.
6. Practice defensive driving.
You may do everything right, but if someone else is driving recklessly, it's up to you to compensate. Maintain a safe following distance so you have time to react. Stay alert, pay attention to other drivers, and drive carefully so you can avoid an accident if you need to.
7. Know how to get help.
If you get into an accident or are stranded in a storm, do you know who to call? Have the number for roadside assistance somewhere in the vehicle, like in the glove compartment. If you don't get roadside assistance through your insurance company or AAA, try the app called "Urgent.ly" which will connect you to the nearest service provider.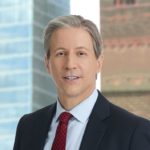 Exclusively focused on representing plaintiffs, especially in mass tort litigation, Eric Chaffin prides himself on providing unsurpassed professional legal services in pursuit of the specific goals of his clients and their families. Both his work and his cases have been featured in the national press, including on ABC's Good Morning America.