The Governors Highway Safety Association (GHSA)—a nonprofit organization promoting traffic safety—recently projected some sobering statistics when it comes to pedestrian fatalities on America's roadways.
Meanwhile, data from the National Highway Traffic Safety Administration (NHTSA) show that traffic fatalities reached a 16-year high in 2021.
GHSA Report Shows "Unacceptable" Rise in Pedestrian Deaths
According to the GHSA, drivers struck and killed an estimated 7,485 people on foot in 2021—"the most pedestrian deaths in a single year in four decades…" That averaged out to 20 deaths every day and was a 12 percent increase from the previous year.
The data also showed that the percentage of speeding-related pedestrian crashes involving children ages 15 and younger more than doubled in the previous three years.
Nationwide, there were 2.32 pedestrian deaths per billion vehicle miles traveled in 2021, which was similar to 2020 but above the pre-pandemic average of 1.9.
When examining data from each state, the GHSA warned that the number of pedestrian deaths increased as driving behaviors like speeding and impaired and distracted driving became more pervasive.
"This is heartbreaking and unacceptable," said GHSA Executive Director Jonathan Adkins. "We must address the root causes of the pedestrian safety crisis—speeding and other dangerous driving behaviors, inadequate infrastructure, and roads designed for vehicle speed instead of safety—to reverse this trend and ensure people can walk safely."
GHSA Promotes Safe System Approach to Traffic Safety
In addition to the statistics, the GHSA also provided examples of successful state programs that have helped increase pedestrian safety. The organization promotes the "Safe System" approach as a "promising solution to the pedestrian safety crisis."
The Safe System approach includes actionable recommendations for how organizations and advocates can work together to prevent roadway deaths. It is based on five key elements that, together, provide a systematic approach to traffic safety:
Safe road users
Safe vehicles
Safe speeds
Safe roads
Post-crash care
NHTSA Reports Increases in Traffic Fatality Rates
The NHTSA recently released its early estimates of motor vehicle traffic fatalities for 2021. It shows the increasing trend in fatalities in 2020 continued into 2021. The fatality rate per 100 million vehicle miles traveled (VMT) in 2020 also increased into the first quarter of 2021 but decreased during the second, third, and fourth quarters of 2021.
For the whole of 2021, a statistical projection of traffic fatalities shows an increase of about 10.5 percent as compared to 2020. Overall, the estimated fatality rate for 2021 was 1.33 per 100 million VMT, marginally down from the reported 1.34 fatalities per 100 million VMT in 2020.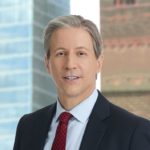 Exclusively focused on representing plaintiffs, especially in mass tort litigation, Eric Chaffin prides himself on providing unsurpassed professional legal services in pursuit of the specific goals of his clients and their families. Both his work and his cases have been featured in the national press, including on ABC's Good Morning America.