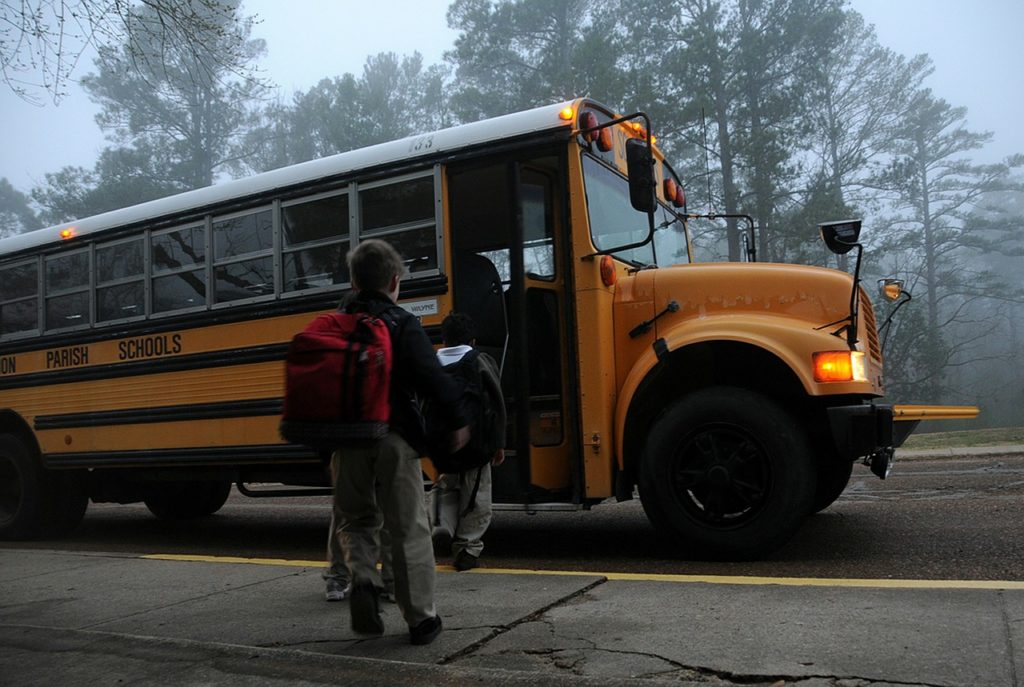 The National Highway Traffic Safety Administration (NHTSA) recently released a statement warning motorists to be more careful when approaching a school bus or school crossing. A number of children have been killed in recent school bus accidents across the country, with incidences occurring in Florida, Indiana, Mississippi, Pennsylvania, and Kentucky.
NHTSA Deputy Administrator Heidi King noted in a video message that
"these horrible crashes may have been preventable had drivers simply obeyed state school bus safety laws or been attentive drivers."
She added that it is illegal in all 50 states to pass a school bus when the red lights are flashing and the stop arms are extended.
Children Struck and Killed While Trying to Get On the School Bus
On November 1, 2018, ABC News reported that a 7-year-old boy was killed while waiting at a school bus stop in Franklin Township, Pennsylvania. Police said that the boy was hit by a driver who did not stop after the accident but simply kept going, allegedly unaware of the incident. The school bus driver found the boy already dead at the bus stop.
Just a couple days before this incident, three young siblings in Indiana were also killed when they were crossing State Route 25 to get to their school bus. The oldest was a nine-year-old girl, and she was with her younger twin brothers, who were six years old. A fourth child was also hit and left critically injured.
The driver in that incident, a 24-year-old woman, told police that she did not realize the flashing lights on the two-lane highway belonged to a school bus until it was too late. She was charged with three counts of reckless homicide and one misdemeanor count of disregarding a stop sign and causing injury.
The same week, another child was struck and killed in Mississippi as he crossed the road to get to his school bus. He was only nine years old and was hit by a 22-year-old driver of a pickup truck. The boy was taken to the hospital, where he later died. The driver has been charged with aggravated assault.
Still, in the same week, a kindergartener was crossing the street to board a school bus in Tallahassee, Florida when a 19-year-old driver hit and injured him. He told police that he did not realize until too late that the bus was stopped with the arm extended. Fortunately, he is recovering.
Five other children and two adults were struck and rushed to the hospital after being hit at a school bus stop in Tampa, Florida. The 47-year-old driver was in a Ford Escort. All of the victims survived, though one child was in critical condition.
NHTSA Reminds Motorists of the Rules When Approaching School Buses
Alarmed by this string of incidences, the NHTSA is working to spread school bus safety awareness. They reminded drivers to watch for children playing near bus stops and school zones and to be aware of flashing lights on school buses. Flashing yellow lights mean the bus is about to stop to load or unload children, so drivers should also prepare to stop. Flashing red lights and extended stop arms mean the bus is stopped and children are getting on or off, and drivers are required by law to stop until the red lights stop flashing and the stop arm is withdrawn.
The administration also suggested that students stand at least three giant steps back from the curb while waiting for the school bus, to wait until the bus comes to a complete stop and the driver opens the door before approaching the bus. They also suggested students never walk behind the bus, but to cross the street in front of the bus with at least five giant steps between the front of the bus and themselves. Finally, parents should remind their children to always look both ways before crossing the street, even when the school bus has the stop arm out.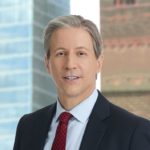 Exclusively focused on representing plaintiffs, especially in mass tort litigation, Eric Chaffin prides himself on providing unsurpassed professional legal services in pursuit of the specific goals of his clients and their families. Both his work and his cases have been featured in the national press, including on ABC's Good Morning America.