If you're in a car accident and you escape seemingly unscathed, you're likely to feel grateful you weren't seriously injured. You may also be likely to skip out on seeking medical attention. But that may be a bad idea.
There are several different types of injuries that take time to "show up," or come to your attention. In fact, there are several different types of injuries that you may not notice until the next day or even several days later.
If you fail to get medical attention immediately after the accident, you can hinder your chances of getting proper compensation in a car accident lawsuit.
Why It Takes Time for Some Injuries to Show Up
One of the main reasons why you may not notice an injury straight away is because you have a lot of adrenaline pumping through your body. An accident is a stressful event and usually causes the body to release adrenaline to help you cope.
You'll feel an increased amount of energy and you'll be less likely to notice any pain. Later, when you calm down, the adrenaline will disperse and your pain can start to gain your attention.
Some injuries simply by their very nature take time to develop symptoms. Whiplash, for example, which occurs when your head is thrown forward and then back, can take days or even weeks before you notice any swelling, stiffness, or pain.
Concussions, too, though they can be very serious, aren't always noticeable right away. It's only later when you notice that you can't concentrate, or that you suffer from blurry vision or headaches, that you realize something isn't right.
That's why it's important to always see a doctor immediately. Not only might he or she notice things that would pass your attention, having that medical record is critical to a successful car accident lawsuit. A doctor can also tell you what to watch for in terms of symptoms for potential delayed injuries.
Many Car Accident Injuries Take Time to Develop
Whiplash and concussions aren't the only injuries that may take time to show up. If you suffer from headaches within a few days or even a few weeks, for example, they could signal a concussion, but they could also signal a blood clot or neck injury.
Back pain is a very common injury that can take time to show up. Low back pain is a common injury from car accidents, particularly if you were hit from behind, or from the side. The muscles, nerves, or even the vertebrae could have been damaged, and after a few days, swelling, pain, and immobility may develop. Numbness is another symptom that could indicate a back injury or neck injury, depending on where it develops.
Internal bleeding is a dangerous injury that you would think you'd notice immediately, but that's not always the case. It can actually remain undetected for days, showing up only later as swelling, bruising, dizziness, or fainting.
Finally, posttraumatic stress disorder (PTSD) is common after severe accidents, particularly those involving fire or extraction from the vehicle. If you experience nightmares, flashbacks, depression, or other similar symptoms in the weeks following the accident, it's important to talk to your doctor.
These are just a few examples of the types of injuries that may show up long after the accident is over. Remember: after any crash involving significant damage, always see your doctor afterwards, even if you feel fine.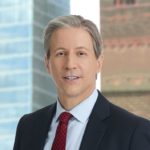 Exclusively focused on representing plaintiffs, especially in mass tort litigation, Eric Chaffin prides himself on providing unsurpassed professional legal services in pursuit of the specific goals of his clients and their families. Both his work and his cases have been featured in the national press, including on ABC's Good Morning America.