The National Highway Traffic Safety Administration (NHTSA) states that distracted driving claimed 3,477 lives in 2015 alone, and injured nearly 400,000. They add that during daylight hours, about 660,000 drivers use their cell phones while driving, creating an "enormous potential for deaths and injuries on U.S. roads."
The NHTSA and other organizations have been working hard to increase awareness of the problem, and according to a recent Progressive Insurance study, it's working. Researchers found that the majority of people believe that distracted driving is dangerous, and 90 percent say it should be illegal. Yet, about a third of those same people think that they can text and drive just fine.
Drivers Hypocritical About Texting and Driving
The study results seem to indicate that it's the younger drivers who are overconfident about their ability to text while behind the wheel. More than 60 percent of 18-34 year olds believed they could do it safely, while less than six percent of adults aged 55 and older felt they could.
At the same time, about the same percentage of those 18-34 year olds felt like texting or looking at a phone while driving was a common cause of motor vehicle accidents.
The study also broke the results down by gender, and found that twice as many men as women were "very confident" in their ability to text while driving. At the same time, 88 percent of them felt that texting while driving should be illegal. Over 80 percent of all those surveyed thought the police should be able to pull drivers over for texting alone, and over 60 percent said they were concerned when they saw other drivers texting while driving.
When it came to other activities one could do with a phone, the respondents varied in whether they thought these activities were okay. Nearly half of respondents thought listening to music was safe while driving, while a quarter said the same about making a phone call. About a fifth thought that it was all right to look at an application while at a stoplight or when stopped in traffic.
New Technology May Help Limit Distraction
Indeed, it seems more and more drivers are doing a lot more on their phones than texting while driving. According to True Motion, a company that studies drivers' habits, the top app used behind the wheel was Google Maps, with others frequently used including Facebook, Netflix, and Twitter, as well as YouTube, Pokemon Go, Amazon Music, Pandora, and Chrome.
The NHTSA and other organizations have called for increased development of tools that would help keep drivers from using their phones in dangerous ways while behind the wheel. In September 2017, Wired reported that a group of Canadian researchers had developed software that could determine when drivers were texting or otherwise distracted.
The system uses cameras mounted on the dashboard to detect hand movements and grade them as to how "unsafe" they are. If the system deems the actions dangerous, it warns the driver with either an audio or visual warning.
Systems like these may be incorporated into cars in the future, particularly self-driving cars, which are believed to be the safe-driving solution of the future.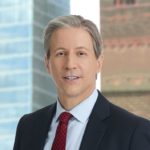 Exclusively focused on representing plaintiffs, especially in mass tort litigation, Eric Chaffin prides himself on providing unsurpassed professional legal services in pursuit of the specific goals of his clients and their families. Both his work and his cases have been featured in the national press, including on ABC's Good Morning America.