According to "Consumer Reports," you should regularly check your tires for wear, using a quarter to measure the tread depth. Put George Washington's head into one of the big grooves. If you see space above his head, it's time to replace your tires.
Could a tire company fail to take this simple step?
That's what California plaintiff Leslie Jackson stated in her lawsuit against Canyon Tire Sales Inc. After her husband, Steven Wayne Jackson, was killed while driving a cement mixer truck. She discovered that Canyon had failed to replace one of the tires even though it showed clear signs of wear. Mrs. Jackson and the company recently settled her lawsuit out of court for an undisclosed amount.
Tire Company Fails to Properly Monitor Tire Wear
The National Highway Traffic Safety Administration (NHTSA) states that before tire pressure monitoring systems were installed in vehicles, an estimated 78,392 crashes occurred annually due to flat tires or blowouts. Other factors in crashes may include inadequate tread depth and tire under inflation.
Jackson, 48 years old, was driving the cement mixer as part of his job on May 29, 2013, when he lost control for what were at the time, unknown reasons.
His truck overturned on the freeway. He was pronounced dead on the scene. Jackson was working for a landscape company at the time of the accident.
Accident Caused by Blown-Out Tire
The evidence later showed that one of the tires on the Peterbilt cement mixer had blown out prior to the accident. The tire was a Yokoama SuperSteel model. Jackson's wife claimed that her husband's employer had hired Canyon to maintain the tires on their vehicles, but the company failed to conduct regular inspections or to report tread wear.
The plaintiff alleged that her husband's death was entirely preventable, as the tire allegedly showed clear signs of tread wear, yet Canyon had failed to replace it. The plaintiff had originally named the tire manufacturer as a defendant, as well, but they were dropped from the case before the trial began.
Parties Reach Confidential Settlement
The tire company argued that there they had received no request to change the tire and that according to their contract with the landscaping company, they were authorized to replace one only if they found the tire was flat or had insufficient tread depth. According to them, neither condition applied in this case. They stated instead that the tire blew out because it came in contact with another object on the road.
Despite these disagreements, the plaintiff and the defendant reached a confidential settlement in July 2018.
The NHTSA published a study on tire safety in 2012, in which they found that vehicles driving on tires underinflated by more than 25 percent were three times more likely to be involved in a crash related to tire problems than vehicles driving on tires with proper inflation.
They also found that the percentage of vehicles experiencing tire problems was significantly higher among vehicles that rolled over compared to those that didn't, for all body types, including passenger cars, pickups, SUVs, and vans.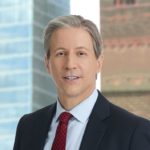 Exclusively focused on representing plaintiffs, especially in mass tort litigation, Eric Chaffin prides himself on providing unsurpassed professional legal services in pursuit of the specific goals of his clients and their families. Both his work and his cases have been featured in the national press, including on ABC's Good Morning America.