This time of year, there are a lot of delivery trucks and vans on the road. The number increased after the COVID-19 pandemic hit, as more people did their shopping online.
The question is: What happens if you get into an accident with one of them?
That's what happened to Ans Rana, who was in the back seat of his brother's Tesla Model S when they stopped behind a disabled car on Atlanta's Interstate 75. Seconds later, a blue Amazon.com delivery van slammed into them from behind. The crash sent Rana and his brother and father to the hospital. Rana suffered life-changing brain and spinal cord injuries.
Rana filed a lawsuit in Georgia state court, alleging that Amazon should be held liable for the crash.
After an Accident with a Delivery Truck, Contact a Truck Accident Attorney
According to the United States Department of Transportation, there were 5,237 large trucks and buses involved in fatal crashes in 2019, the latest year for which data is available. This was a two percent increase from 2018. Between 2009 and 2019, there was an increase in fatal crashes of 47 percent.
If you or a loved one is a victim of an accident with a box truck or delivery vehicle, you may suffer from serious and even life-changing injuries. These vehicles are larger than most and can cause significantly more damage in an accident.
Of course, it's best to always see a doctor first, even if you don't believe you were hurt that badly. Some injuries take time to show up, especially since high levels of adrenaline—which are likely after an accident—can easily hide the severity of your injuries.
Next, consult with a truck accident attorney, as he or she can help guide you to recovering the compensation you deserve. Then gather all the evidence you can. If possible, take pictures of the accident and the damage to your vehicle and the other vehicle. Then, take pictures of your injuries, from bruises to cuts and everything else that was linked to the crash.
Evidence that Can Help After a Delivery Truck Accident
Your truck accident attorney can then assist you in gathering other evidence. The police report, for instance, will be critical to your case, as it provides foundational information, including where the accident happened and who was involved.
Then, your attorney can seek a certified truck inspection report, to make sure the vehicle was in good shape and was experiencing no mechanical problems. Other pieces of evidence that may strengthen your case include the truck black box, driver logbooks, and any other electronic monitoring data. These items may show that the driver was distracted at the time of the accident, or that he or she had been driving over the hours allowed by federal regulations.
Next, it's always good to gather witness statements that would support your version of the events, as well as traffic camera videos that may have caught the accident as it happened.
Who Can Be Held Liable in a Delivery Truck Accident?
Though you can file a lawsuit against the delivery driver in a case like this, you may also be able to sue the company the driver was working for. That's what Rana did in the case with the Amazon driver, claiming that the company had unreasonable requirements that contributed to the accident.
Companies can be held liable if the evidence shows that they were pushing their drivers to be unsafe, if they were not properly maintaining their vehicles, or if they failed to do proper background checks before hiring drivers.
You don't have to navigate complicated legal issues on your own. Your truck accident attorney will work with you on your case to ensure you get the compensation you deserve.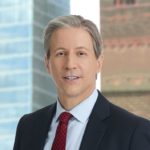 Exclusively focused on representing plaintiffs, especially in mass tort litigation, Eric Chaffin prides himself on providing unsurpassed professional legal services in pursuit of the specific goals of his clients and their families. Both his work and his cases have been featured in the national press, including on ABC's Good Morning America.