Bicycle deaths are on the rise, nationally, according to a recent study. The Governors Highway Safety Association (GHSA) found that 818 people died riding bikes in 2015, which was a 12.2 percent increase over 2014. The numbers also show that bicyclists are the fastest-growing group dying on the road. Since 2011, an average of 55 additional bicyclists have died each year in the U.S.
The Pennsylvania Department of Transportation (DOT) reported that 16 bicyclists died in the state in 2015, and 16 more in 2016. The city of Philadelphia reported that between 2009 and 2013, the pedestrian and bicycle rate of crashes involving children was 1.5 times as high as the rate among adults.
To help increase awareness of bicycling safety, the Institute for Police Technology & Management is using an American Bicycling Education Association bike safety video in its "Pedestrian & Bicycle Safety High Visibility Enforcement" course. The video shares important safety tips for bikers, including actively managing lane space, watching out for drivers' blind spots, and using bike lanes properly.
Pennsylvania Working to Increase Bicycle Safety
Pennsylvania has taken steps to increase bicycle safety by hiring a bicycle-pedestrian coordinator as part of the 2013 Act 89 transportation bill. That individual is revising the state's master plan for bikers and walkers, helping cities to install new bike lanes, updating the Bicycle Driver's manual, improving data analysis, and setting up focus groups to discuss interactions between bikers and motorists.
The state also received a $1 million federal grant in 2017 that they are using to address bike and pedestrian safety. One of the issues is that bikers are older than they used to be. In 1975, about 78 percent of bike fatalities occurred in riders 20 years or younger, but in 2015, about 88 percent were 20 years or older, with the average age being 45 years.
The other main concern is that drivers are having difficulty seeing the bicyclists. According to the GHSA study, 89 percent of motorists said they didn't see the bike rider before the crash. One of the potential solutions, according to Karina Ricks, Pittsburgh's director of mobility and infrastructure, is to get more bikes on the road. Eric Roerer, advocacy director for Bike Pittsburgh, agreed, telling the Post-Gazette, "One thing that makes bicyclists more visible is more bicyclists."
Improving Safety for Bicyclists
The GHSA provided a number of tips to help increase biking safety. They included the following:
Invest in bicyclist safety: Historically, only about 2 percent of federal transportation dollars have been spent annually on bicycling and pedestrian projects. In 2015, that changed, as the Fixing American's Surface Transportation Act required states to "fully integrate non-motorized accommodation into all surface transportation projects."
Enact policies protecting bicyclists: Thirty-eight new bills addressing bicyclist and pedestrian safety were enacted by 19 state legislatures in 2016. New bicyclist safety measures address safe passing, operation and equipment; enhanced penalties for crashes involving bicyclists and pedestrians; safety and equipment standards for electric bicycles; and supporting bicycle and pedestrian infrastructure.
Improve bicycling infrastructure: The GHSA states that providing structure that separates riders from motorists "is the most effective countermeasure." This can be done through marked bike lanes, bicycle boulevards, bike boxes, and bicycle traffic lights.
Educate: Alerting both bikers and motorists to the dangers can help increase safety.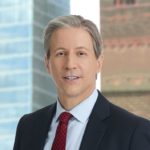 Exclusively focused on representing plaintiffs, especially in mass tort litigation, Eric Chaffin prides himself on providing unsurpassed professional legal services in pursuit of the specific goals of his clients and their families. Both his work and his cases have been featured in the national press, including on ABC's Good Morning America.