The National Highway Traffic Safety Administration (NHTSA) states that in 2017, there were 783 bicyclists killed in traffic crashes in the United States.
Helmets can help save lives, but Consumer Reports recently discovered that many helmets on the market do not meet current safety standards. The Consumer Product Safety Commission (CPSC) sets these standards, which require a certain level of protection from a skull fracture.
Consumer Reports Finds Non-Compliant Helmets Easily Available Online
Concerned that many bike riders may be purchasing potentially unsafe helmets online, Consumer Reports shoppers purchased 13 helmets online at Amazon.com, Sears.com, Aliexpress.com, and LightInTheBox.com.
The helmets were marketed toward road cyclists, mountain bikers and recreational bikers, and though Consumer Reports cannot say that these helmets are unsafe without testing them, they did find that they were non-compliant with U.S. safety standards.
All four sites removed the helmets once they were made aware of the issues, but the experiment shows that potentially unsafe helmets are available to consumers, and may be putting rider safety at risk.
CPSC Label on Helmet May be Fraudulent
Helmets that meet the CPSC safety standards have a specific label on them certifying their compliance. Some of the helmets purchased in the Consumer Reports experiment had a CPSC label inside the helmet, but that label did not contain all the required information such as:
the month and year of the product manufacturer
the CPSC-approved statement saying the helmet complies with CPSC safety standards
Such omissions should serve as red flags for consumers, as they could indicate that the helmet is a cheaper, potentially unsafe knock-off of other safer brands. The fact that the helmet has a label—and is advertised as "CPSC-certified" on the product listing—could easily fool customers into thinking they are getting a safe product when they are not.
Some of the helmets in the study were also advertised as complying with the European CE safety standard, but this standard is not as strict as the U.S. CPSC standard and does not qualify a helmet to be sold in the U.S.
Tips for Buying a Safe Bicycle Helmet
To be sure the helmet you buy is a safe one, follow these recommendations:
In-Store: When purchasing a bike helmet, it is best to buy from your local bike shop, as they are more likely to be selling only certified products. They can also help you find a helmet that fits you right. In areas where such a store is unavailable, check your area chain stores. When buying online, buy directly from the manufacturer's site or reputable retailers.
CPSC Label: Look for the CPSC label, and check that it has the following statement: "Complies with U.S. CPSC Safety Standard for Bicycle Helmets for Persons Age 5 and Older," or "Complies with U.S. CPSC Safety Standard for Bicycle Helmets for Persons Age 1 and Older (Extended Head Coverage)."
Manufacturer: Manufacturers can hide behind online websites, so check the helmet for proof that the manufacturer stands behind the product. Look for the name, address, and phone number of the manufacturer on the helmet. If the helmet was made out-of-country, look for the name and address of the foreign manufacturer.
Numbers: Look for the serial number on the helmet, as well as the month and year, the helmet was manufactured.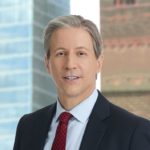 Exclusively focused on representing plaintiffs, especially in mass tort litigation, Eric Chaffin prides himself on providing unsurpassed professional legal services in pursuit of the specific goals of his clients and their families. Both his work and his cases have been featured in the national press, including on ABC's Good Morning America.