You're driving down the road minding your own business. You come to an intersection and start to drive through. Another car speeds toward you run the red light and smash into you.
When everything stops moving and you're sure your occupants are okay, you get out to talk to the other driver. To your dismay, he takes one look at you and drives off.
What do you do now?
Hit-and-Run Accidents Increasing
According to the AAA Foundation for Traffic Safety, hit-and-run collisions are increasing. Defined as those accidents in which at least one person involved flees the scene before offering any information to the other, a hit-and-run can add additional burdens to victims looking for medical and insurance support.
There were an estimated 737,100 hit-and-run crashes in 2015, according to the National Highway Traffic Safety Administration (NHTSA), which means that one of them occurred somewhere in the U.S. every 43 seconds. The 2,049 fatalities that resulted from hit-and-run crashes in 2016 were the highest number ever recorded up to that point.
As to why drivers leave, it varies. Some know that they are driving under the influence of alcohol and/or drugs and don't want to face the consequences. Others do not have auto insurance and don't want to pay the fines. Some may have a criminal history that makes them fearful of being caught.
It's bad enough to have to deal with injuries after a car accident. It can be even more difficult if you're a victim of a hit-and-run accident. Fortunately, a personal injury attorney can help.
What to Do After a Hit-and-Run Accident
Every state has laws against leaving the scene of an accident, but it can be difficult to track down the running party. Your focus instead should be on protecting yourself.
Start by contacting the police immediately so they can write up a police report on the accident. This can serve as important evidence in your personal injury case, should you need to file one. Next, if you can, get photos and videos of the vehicle damage and your injuries, and gather contact information from any witnesses. If you are unable to do these things, perhaps another vehicle occupant can.
As soon as possible, write down everything you remember about the accident and the other vehicle. Good things to include are the vehicle's make and model, color, and license plate number, if possible.
Even if you get all this information, be prepared—a hit-and-run case is typically more complicated than standard auto accident claims. Should they find the other driver, that will help, particularly if they have insurance, but many times they won't? Having a personal injury attorney on your side can help you deal with the insurance companies so you can get the compensation you deserve.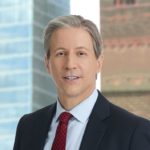 Exclusively focused on representing plaintiffs, especially in mass tort litigation, Eric Chaffin prides himself on providing unsurpassed professional legal services in pursuit of the specific goals of his clients and their families. Both his work and his cases have been featured in the national press, including on ABC's Good Morning America.