Amidst the COVID-19 pandemic, a lot more people are wearing masks when going out into public. So far, many experts see this as a positive move when it comes to protecting public health, as the masks are believed to help trap potentially infectious droplets when people cough or sneeze.
Recently, however, police responded to a car crash in Lincoln Park, New Jersey, and found a man who was wearing an N-95 mask passed out behind the wheel. The officers suggested that the mask could have caused breathing problems, resulting in the driver passing out and crashing.
That suggestion was later questioned, however. Is it possible that wearing masks behind the wheel could be dangerous?
Police Believe Driver Passed Out from Wearing an N95 Mask Too Long
The driver was reportedly driving in Lincoln Park when he/she crashed the red vehicle head-on into a pole. The Lincoln Park Police Department (LPPD) responded and later reported on Facebook that the crash was believed "to have resulted from the driver wearing an N95 mask for several hours and subsequently passing out behind the wheel due to insufficient oxygen intake/excessive carbon dioxide intake."
The driver was taken to the hospital and treated for non-life threatening injuries and is expected to recover.
The police added that there was nothing recovered from the scene of the accident that would suggest the driver was under the influence of drugs or alcohol.
The department later suggested that while wearing masks in public helps prevent the spread of COVID-19, "they are not necessary outdoors when social distancing can be maintained, and especially not necessary when driving a vehicle with no additional occupants."
CDC Doesn't Recommend Wearing Masks While Driving
After the LLPD posted their report on Facebook, several commenters questioned the legitimacy of their conclusions, noting that N95 masks, in particular, do not obstruct the flow of oxygen. In the face of the overwhelming response, the LPPD updated their report to say, "It is certainly possible that some other medical reason could have contributed" to the accident.
They added, "Police officers are not physicians and do not know the medical history of every person we encounter. We conduct accident scene investigations using training, experience, and observations at the scene to determine a cause." Finally, they stated that they were not trying to "cause public alarm" or "suggest wearing an N95 mask is unsafe."
Several commenters on the LPPD's Facebook post, however, also noted that they had trouble breathing when wearing a mask, and sometimes felt dizzy or lightheaded. In a 2016 study on healthcare workers wearing masks, the scientists noted that even high-quality respirators can interfere with respiration, vision, thermal equilibrium, and feelings of well being.
The Centers for Disease Control and Prevention (CDC) does not recommend wearing masks while driving, particularly if driving alone, stating it's helpful to wear one "in public settings where other social distancing measures are difficult to maintain (e.g. grocery stores and pharmacies) especially in areas of significant community-based transmission." They also note that N95 respirators should be reserved for healthcare workers and medical first responders.
Tips for Breathing Easily While Wearing a Mask
Others are asking about the same issue online. One student-doctor forum commenter noted, "I feel from the moment that I put them on that I can't get quite enough breath." The California Department of Public Health wrote in a statement that wearing a mask "may actually be harmful to some people with heart or lung disease because it can make the lungs work harder to breathe." Later, the department noted, in regards to N95 masks, "Children should not wear these masks—they do not fit properly and can impede breathing."
Sacramento County Department of Health Services also states, "N95 respirator can make it more difficult for the wearer to breathe due to carbon dioxide buildup, which reduces the intake of oxygen, increased breathing rates, and heart rates."
Meanwhile, for citizens following COVID-19 health recommendations, these tips may help:
Check the fit of the mask. You may need to loosen up the bottom part of the mask, making a tunnel between the mask and your chin where air can escape.
Choose masks that can be shaped around your nose—they should have a wire there to adjust the fit.
Use a mask only when necessary—when in areas where you can't social distance, or in areas of significant community-based transmission of COVID-19.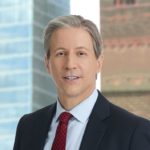 Exclusively focused on representing plaintiffs, especially in mass tort litigation, Eric Chaffin prides himself on providing unsurpassed professional legal services in pursuit of the specific goals of his clients and their families. Both his work and his cases have been featured in the national press, including on ABC's Good Morning America.