According to a recent Centers for Disease Control and Prevention (CDC) report, emergency department visits for bicycle-related traumatic brain injuries (TBIs) decreased by nearly one-half between 2009 and 2018.
This seems to show that safety campaigns educating consumers about the necessity of using helmets and following proper traffic laws are helping to keep riders safe. Unfortunately, the data showed that across all study years, the rate of emergency department visits for TBIs was highest among adult males, a group for whom bicycling remains dangerous and often deadly.
The CDC recommended expanding the implementation of bicycling safety interventions like improving driver compliance with traffic laws while continuing to increase helmet use among riders.
CDC Warns that Biking-Related TBIs Can Cause Lasting Health Problems
Between 2009 and 2018, the CDC found an estimated 596,972 emergency department (ED) visits for bicycle-related TBIs in the United States. Rates were highest among adult males and children and adolescents aged 10-14 years. Overall, the rate of ED visits for bicycle-related TBIs decreased by nearly one-half for children (48.7 percent) but only by 5.5 percent among adults.
Bicycling leads the highest number of sport and recreation-related emergency department visits for TBIs. These are injuries that affect how the brain works. They may be caused by a bump, blow, or jolt to the head, or from a penetrating injury to the head. There are three main types of TBIs:
Mild TBI or concussion: A blow to the head causes the brain to bounce around or twist in the skull. This may stretch or damage brain cells, and cause chemical changes in the brain. Symptoms may include headache, fatigue, nausea or vomiting, speech problems, dizziness, memory or concentration problems, mood changes, and difficulty sleeping or sleeping more than usual.
Moderate TBI: These are typically caused by falls and motor vehicle crashes, or by assaults. They can lead to long-term health problems. Symptoms may include all of those listed above, as well as convulsions or seizures, weakness or numbness in fingers and toes, clear fluids draining from the nose and ears, inability to awaken from sleep, and loss of coordination, as well as profound confusion, slurred speech, and coma.
Severe TBI: These may be caused by motor vehicle crashes, assaults, or falls. Symptoms are similar to those listed in the moderate TBI category and may result in death.
The CDC reports that there were about 61,000 TBI-related deaths in the U.S. in 2019 alone, which amounts to about 166 TBI-related deaths every day.
Adult Bicyclists Still at Risk
Though rates of emergency department visits for bicycling-related TBIs decreased overall, the fact that the rate of decline was so much greater in children compared to adults remains concerning. The CDC theorized that this could be because more adults are bicycling now than in years past, and more bicyclists are using roadways to commute to work. Meanwhile, fewer young people are riding bikes to school and around their neighborhoods.
In November 2020, for example, a comprehensive review of the scientific literature found that traffic deaths among adult cyclists in the U.S. have tripled since 1975, with biking fatalities rising by 115 percent between 1975 and 2000. Between 2000 and 2018, the number of fatalities among adult cyclists rose by 43 percent.
The traffic safety facts from the National Highway Traffic Safety Administration (NHTSA) also showed that 857 cyclists were killed in 2018, the highest figure in three decades.
The CDC acknowledges that bicycle safety interventions have had some effect on reducing bicycle-related TBIs among adults, "but more comprehensive strategies are needed to protect cyclists from death and the most severe types of injuries."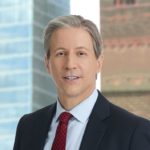 Exclusively focused on representing plaintiffs, especially in mass tort litigation, Eric Chaffin prides himself on providing unsurpassed professional legal services in pursuit of the specific goals of his clients and their families. Both his work and his cases have been featured in the national press, including on ABC's Good Morning America.