In November 2022, Fiat Chrysler issued a "Do Not Drive" warning for about 276,000 model year 2005-2010 Dodge Magnums, Chargers, And Challengers, as well as MY 2005-2010 Chrysler 300s. This warning followed reports of two people dying in separate crashes involving 2010 Dodge Chargers where the Takata airbags exploded.
In December 2022, the National Highway Traffic Safety Administration (NHTSA) warned the public of another Takata rupture fatality, this one occurring in a 2010 Chrysler 300 and marking the third death in a Fiat Chrysler sedan. There were five total Takata airbag fatalities in 2022.
Takata recalls have been ongoing for years, but many vehicles remain unrepaired. The NHTSA is urging all vehicle owners to check for open Takata recalls and get the repairs done as soon as possible.
Takata Airbags Ticking Time Bombs in Older Vehicles
Consumer auto safety groups are doing all they can to avoid any further deaths caused by faulty Takata airbags. According to Public News Service, more than 41 million vehicles and four brands from model years 2000 to 2018 are affected by these recalls.
The ammonium nitrate fuel used in Takata airbag inflators could become unstable and explode, even in a minor accident. Instead of pushing gas into the airbag to inflate it, it destroys the housing of the bag and sends shrapnel into the interior of the vehicle, potentially causing serious injuries.
NHTSA Acting Administrator Ann Carlson warned: "Left unrepaired, recalled Takata airbags are increasingly dangerous as the risk of an explosion rises as vehicles age," she said. "Every day that passes when you don't get a recalled airbag replaced puts you and your family at greater risk of injury or death."
The repairs are free to vehicle owners.
Is Your Vehicle Affected by a Takata Airbag Recall?
To see if your vehicle may be affected by a Takata airbag recall, follow these steps:
Use the NHTSA's Recalls Lookup Tool. Simply input your vehicle's VIN to receive the information.
Download the NHTSA's SaferCar app and it will check for recalls for you.
For Takata information for specific vehicle manufacturers, check NHTSA's Takata Recall Spotlight.
If your vehicle does have a safety recall, call your automaker's local dealer to schedule a free recall repair.
Sign up at NHTSA.gov/Alerts to be notified by email of any future recalls affecting your vehicle.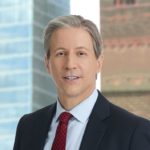 Exclusively focused on representing plaintiffs, especially in mass tort litigation, Eric Chaffin prides himself on providing unsurpassed professional legal services in pursuit of the specific goals of his clients and their families. Both his work and his cases have been featured in the national press, including on ABC's Good Morning America.