COVID-19 restrictions have many people looking for outdoor alternatives to pool parties and amusement park trips, which has made ATV adventures all the more attractive. With more people hopping on these vehicles to go exploring, the CPSC urges riders to understand the safety risks associated with them, particularly for children.
CPSC Report Reveals Nearly 82,000 ATV-Related Injuries in 2018
According to the CPSC's 2018 annual report on ATV deaths and injuries, there were nearly 82,000 ATV-related emergency department-treated injuries that year, and more than a quarter of those were sustained by children under 16 years old—the highest of any age group. The most dangerous situations occurred when children drove adult-sized vehicles, or when passengers rode on ATVs built for only one rider.
The report also includes data gathered between 1982 and 2016 and showed that in 2016 alone, there were nearly 600 reported ATV-related fatalities. Children under 16 years old accounted for 65 of them, and nearly half of these deaths occurred in children under the age of 12.
Keep ATVs Off Roads
The CPSC released a public service announcement in 2018 urging riders to keep all ATVs off paved public roads. The machines aren't meant to operate on the pavement and are more difficult to control on that surface as opposed to dirt surfaces. They're also more at risk of colliding with cars, trucks, and other vehicles when on the road.
Nearly one-third of reported deaths, or at least 770 deaths between 2010 and 2013, were related to ATVs being ridden on paved roads or in parking lots. In many states, it is illegal to ride off-road vehicles on paved roads.
"Even if your county or town law permits ATVs to be driven on paved public roads," said Ann Marie Buerkle, CPSC Acting Chairman, "we urge you to take caution and keep your ATVs off these roads. Off-road vehicles are not designed to be driven on paved surfaces, and collisions with cars and other on-road vehicles can be deadly for ATV operators."
ATV Safety Tips
To keep you and your family safe when riding, follow these CPSC safety tips:
Have all riders take an ATV Safety Institute course for hands-on training with a qualified instructor.
Always wear a helmet and other protective gear such as eye protection, boots, and gloves.
Never ride with more passengers than there are seats.
Riders younger than 16 should drive only age-appropriate youth-model ATVs.
Do not ride off-road vehicles on paved surfaces.
Avoid drinking alcohol or using drugs before or while driving an ATV.
Never let a child younger than 6 years old on an ATV.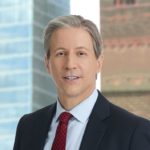 Exclusively focused on representing plaintiffs, especially in mass tort litigation, Eric Chaffin prides himself on providing unsurpassed professional legal services in pursuit of the specific goals of his clients and their families. Both his work and his cases have been featured in the national press, including on ABC's Good Morning America.