A recent study shows that while mandated government lockdowns related to COVID-19 reduced the number of vehicles on U.S. roadways, there was no significant reduction in road traffic accidents resulting in serious or fatal injuries.
Study Shows COVID-19 Shutdowns Had No Effect on Serious Car Accidents
For the study, researchers reviewed data on a total of 2,292 road traffic accidents in Missouri from January 1, 2020, through May 15, 2020. They treated March 23rd as the first day of mandated shutdowns and May 3rd as the first day of re-opening.
Results showed that after the shutdown, there was a significant reduction in road traffic accidents resulting in minor or no injuries, but not in accidents resulting in serious or fatal injuries. Furthermore, there was an increase in road traffic accidents resulting in minor or no injuries after the lockdowns expired.
The researchers concluded that the lockdown policies led to a reduction in minor accidents but not serious ones, and suggested that future studies examine the issue to find out why. They added that speeding may be a significant factor: "Understanding the various aspects of road traffic behavior and accidents such as increased speeding due to less traffic congestion may allow implementation of dedicated programs during mandated societal lockdown."
Traffic Accidents Increase Despite Government Lockdowns
In an earlier article published in the September 2020 issue of Accidental Analysis & Prevention, the authors seem to agree that speeding and other unwise driver behaviors may have had a significant effect on traffic safety during COVID-19 related shutdowns.
Research on previous economic downturns suggested they affect driver behaviors and situations. Though less traffic would be expected to reduce collisions, injuries, and deaths, other factors like increased stress and anxiety, more idle time, increased consumption of alcohol and drugs, and greater opportunities for speeding and stunt driving "might well have the opposite effect on road safety." According to a report by the National Safety Council (NSC), there was a 14 percent increase in fatal car crashes per mile driven in March 2020, when nearly the entire country was on strict stay-at-home orders. Through the first three months in 2020, states experiencing notable increases in roadway deaths included:
· Arkansas
· California
· Connecticut
· Illinois
· Louisiana
· Nevada
· New York
· North Carolina
· Oklahoma
· Tennessee
· Texas
It seems that as roadways opened up, people drove more recklessly, increasing their speeds. State troopers across several states reported ticketing an increasing number of speeders, some caught at speeds topping 130 mph.
The NSC urged motorists to obey speed limits, even when roads were clear and traffic light, and to practice defensive driving techniques.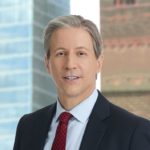 Exclusively focused on representing plaintiffs, especially in mass tort litigation, Eric Chaffin prides himself on providing unsurpassed professional legal services in pursuit of the specific goals of his clients and their families. Both his work and his cases have been featured in the national press, including on ABC's Good Morning America.