Parking lots: They're sometimes the cause of an unfortunate ding or scratch on your vehicle, but otherwise they're not that hazardous.
Or are they?
According to a recent National Safety Council (NSC) report, parking lots may be a lot more dangerous than you think, for one reason: distracted driving.
Parking Lots More Dangerous Than You Think
The NSC conducted a public opinion poll and discovered that 66 percent of drivers said they would make phone calls while driving through parking lots. Over half said they would text, use social media, or send and receive emails. Just under half said they would take photos or watch videos.
And though cell phones were the main factor causing distraction in parking lots, personal grooming was a close second. Teen drivers were more likely to engage in personal grooming while driving through parking lots than adults, but less likely to be on the phone.
Considering that an average of at least 60,000 are injured and 500 or more die in the 50,000-plus crashes in parking lots and garages every year, this isn't a small problem.
"It's just as dangerous to be distracted in a parking lot going 5 mph as it is going 50 mph," said NSC President Deborah Hersman. "People have their heads down, they're on their phones whether they're behind the wheel or whether they are pedestrians. There's just a lot of inattention out there."
Backup Cameras Don't Prevent All Accidents
Even though most cars are now equipped with backup cameras, the danger of backup incidents remains, particularly in parking lots.
According to a 2017 IIHS (Insurance Institute for Highway Safety) study, rearview cameras reduced backing crash involvement rates by only 17 percent. Reductions were larger for drivers 70 and older (36 percent) than for drivers younger than 70 (16 percent).
The backup camera is effective only if drivers use it, and distraction can prevent them from doing so in a parking lot. Studies have indicated that nearly 20 percent of drivers don't always look at rearview screens when in reverse, relying on warning tones alone.
Visibility doesn't necessarily eliminate accidents either, as the backup cameras don't show certain areas behind the vehicle. The driver must still turn and look to avoid hitting someone.
Parking Lot Safety Tips
To reduce your risk of a parking lot accident, follow these tips:
Drive slowly and use directional signals.
Avoid driving distracted.
When backing out, use your backup camera (if you have one) but also be sure to check your rearview mirrors and to look behind and to the sides of your vehicle.
When parking, pull through when possible so you can drive forward when exiting rather than having to back up.
Watch for small children and parents with baby strollers.
Keep in mind that some drivers may be speeding—watch out for them.
When walking through a parking lot, stay alert. Avoid carrying objects in a way that blocks your vision. Use designated walkways where available.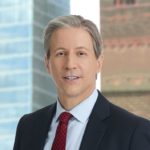 Exclusively focused on representing plaintiffs, especially in mass tort litigation, Eric Chaffin prides himself on providing unsurpassed professional legal services in pursuit of the specific goals of his clients and their families. Both his work and his cases have been featured in the national press, including on ABC's Good Morning America.