The U.S. Department of Justice (DOJ) is currently investigating Goodyear Tire & Rubber Co. for its handling of the Goodyear G159 tire, which was found to be defective and hazardous to drivers.
This is a recreational vehicle (RV) tire that has been blamed for killing eight people and injuring dozens of others. Goodyear maintains that there is no safety defect with the tires, which have been out of production since 2003.
NHTSA Investigates Goodyear Tires and Compels a Recall
The National Highway Traffic Safety Administration (NHTSA) opened an investigation into the tire in 2017 after an Arizona lawyer filed a lawsuit against Goodyear. The complaint alleged that the Goodyear G159 tires installed on Class A motor homes failed, causing deaths or personal injuries. Specifically, the tire tread could separate from the body, causing drivers to lose control and increasing the risk of a crash.
It also suggested that the tires were not designed for extended use at highway speeds as would typically occur during motor home operation.
The NHTSA found the same thing in its investigation: the tires experienced a high rate of failure on RVs when compared to other similar tires.
Based on its findings, the NHTSA requested in February 2022 that Goodyear recall the tires. In that letter, the NHTSA stated that the tire "contains a defect in performance related to motor vehicle safety," namely that when used on Class-A motorhomes, it experienced "catastrophic tread separations and blowouts at higher speeds in highway use."
The NHTSA added that the failures occurred "relatively early" in the service life of the tires and continued to increase at higher state speed limits.
In a response letter, Goodyear declined the request to recall.
Goodyear Eventually Recalls Allegedly Defective Tires
Nevertheless, Goodyear eventually did recall more than 170,000 G159 tires in June 2022. The tires were produced between 1996 and 2003 and sold for use on trucks and recreational vehicles (tire size 175/70R22.5). Though the tires were no longer on the market at the time, the NHTSA was concerned that some RV owners may still have the tires on their vehicles, or have them set aside as spares.
It's also possible that some of these tires may be available for purchase on online marketplaces.
Any driver in possession of a G159 tire was encouraged to obtain a free replacement from a Goodyear Commercial Tire and Service Network location or an authorized Goodyear commercial truck tire dealer immediately. Goodyear offered $500 in exchange for impacted tires that had not been fitted on an RV.
For more information, call 866-353-3847 or 800-592-3267.
Department of Justice Investigates Goodyear's Action Concerning the G159 Tire
Now, a federal grand jury in Los Angeles is conducting a criminal investigation of Goodyear's handling of the issues related to the G159 tire. They have subpoenaed the same Arizona lawyer seeking all documents and deposition transcripts he filed against Goodyear during the aforementioned lawsuit.
The DOJ wouldn't comment on the probe. It is unclear at this time exactly what the grand jury is investigating, but the NHTSA did suggest that Goodyear should have recalled the tires shortly after becoming aware of the defect, which documents suggest was as early as 2002. In its request for a recall, the NHTSA noted that alleged defects in the tire were "at the center of 41 lawsuits involving 98 deaths and injuries filed between 1999 and 2016."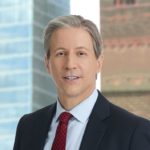 Exclusively focused on representing plaintiffs, especially in mass tort litigation, Eric Chaffin prides himself on providing unsurpassed professional legal services in pursuit of the specific goals of his clients and their families. Both his work and his cases have been featured in the national press, including on ABC's Good Morning America.