When negotiating with the other driver's insurance company after a car accident, it's important to remember that the company is not on your side and why hiring a local car accident lawyer can help.  The insurance adjuster's goal is to save the company money, which means that he or she may offer you a settlement that is lower than you deserve.
As you review the settlement, considering whether or not to take it, keep these car accident claim myths in mind.
Myth #1: It's best to handle the claim yourself.
You probably would rather deal directly with the insurance company than hire an attorney. Maybe you've never worked with an attorney before, and you're unsure of how you would proceed.
Insurance companies like to perpetuate the myth that it's best to avoid the whole "get an attorney" idea. Much simpler to resolve the issue on your own.
Unfortunately, this myth doesn't serve victims. It serves the insurance companies. They know that if you hire a car accident attorney, they will probably have to pay you more, so it's in their best interests to steer you away from that option.
A car accident attorney knows how the system works. They can help you navigate the litigation process and all its legal standards and principles to achieve the best outcome for you, not the insurance company.
Myth #2: The insurance adjuster will help you.
Most insurance adjusters are friendly and may seem like they are willing to help. After all, you were just in a difficult accident and you may be recovering from your injuries. You'd like to avoid the hassle of dealing with an insurance claim.
But beware. The adjuster may ask you to sign a release for your medical records to "process your claim." Or they may ask you to participate in a recorded interview.
You must refuse to comply. These can be tactics the adjuster uses to deny or minimize your claim.
With a car accident attorney on your side, you don't have to worry about defending yourself. The attorney will do it for you. They know all the tricks that insurance companies use to try to drive down your settlement amount, and will make sure you don't fall for any of them.
Myth #3: An attorney is too expensive.
Attorneys cost money, and insurance companies would like you to believe that you'll receive less in a settlement if you hire one.
The opposite is usually the case. Because your attorney is likely to get you more money in your settlement, you too will likely end up with more money in the end. Either way, you don't pay your attorney unless you win, so you have no out-of-pocket expenses.
Myth #4: The insurance company will pay for everything.
In a minor accident, you may expect that you will have your costs paid for. But if you were in a serious accident and have to undergo long-term medical treatment, your costs may be higher than what the other driver's insurance will cover.
The laws vary from state to state. A car accident attorney can guide you through the process to make sure you are fully covered for the harm you suffered.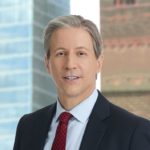 Exclusively focused on representing plaintiffs, especially in mass tort litigation, Eric Chaffin prides himself on providing unsurpassed professional legal services in pursuit of the specific goals of his clients and their families. Both his work and his cases have been featured in the national press, including on ABC's Good Morning America.