The U.S. National Highway Traffic Safety Administration (NHTSA) recently announced the recall of over 500,000 Ford Escape and Ford Bronco Sport vehicles because of a possible fire hazard. This recall includes many vehicles that were previously recalled, also because of fire dangers.
Owners are encouraged to contact their local dealerships as soon as possible for more information.
Ford Recalls Vehicles Because of Risk of Engine Fires
According to the NHTSA, Ford reported this issue to the administration on November 18, 2022. The problem is that a potential fuel leak in the presence of an ignition source such as a hot engine or exhaust components can increase the risk of a fire.
Reuters reports that some of the vehicles involved in this recall were previously recalled in April 2022. At that time, Ford recalled over 700,000 vehicles over a part that could develop an oil leak and a software error that could hinder braking.
Both recalls apply to 2020-2022 Ford Escape and 2021-2022 Ford Bronco Sport vehicles with 1.5L engines. In the previous recall, the engine oil separator housing could crack and develop an oil leak that could cause an engine fire. In the current recall, a fuel injector could crack and leak fuel inside the engine compartment, causing a fire.
Vehicles repaired under the earlier recall will still need the new recall fix.
Ford has received 54 total reports of 1.5L under-hood fires, including four with cracked fuel injectors. About 13 others were probably caused by a leaking fuel injector.
Owners Should Receive Notification in Late December
The repair for this latest issue is not yet available. Ford is expected to mail out owner notification letters by December 19, 2022. Dealers will update the engine control software to include fuel injector leak detection and install a drain tube, free of charge.
According to Consumer Reports, this will allow the computer to "detect whether the fuel injector is cracked and, if so, provide a dashboard message to customers to seek service." Additionally, if a pressure drop in the fuel rail is detected, "engine power will automatically be reduced to minimize any risk, while also allowing customers to drive to a safe location" and arrange for service.
Ford has not advised customers to stop driving vehicles under this recall and is aware of no deaths related to the issue. The company is aware, however, of four injuries resulting from the two recalls.
For more information, contact Ford customer service at 1-866-436-7332, or call the NHTSA's Vehicle Safety Hotline at 1-888-327-4236. To check to see if your vehicle is affected by this recall, you can also enter the VIN at NHTSA's recall site.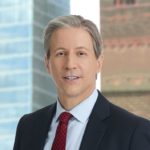 Exclusively focused on representing plaintiffs, especially in mass tort litigation, Eric Chaffin prides himself on providing unsurpassed professional legal services in pursuit of the specific goals of his clients and their families. Both his work and his cases have been featured in the national press, including on ABC's Good Morning America.