According to estimates from the National Highway Traffic Safety Administration (NHTSA), traffic fatalities have increased in 2022. In the first quarter of the year, the administration estimated that 9,560 people died in traffic crashes, which is an increase (7 percent) over the 8,935 fatalities projected for the same quarter in 2021. This would be the highest number of first-quarter fatalities since 2002.
"The overall numbers are still moving in the wrong direction," said Dr. Steven Cliff, NHTSA's Administrator. "Now is the time for states to double down on traffic safety."
The Federal Highway Administration also noted an increase, finding that deaths in July 2022 increased even with a decrease in miles driven compared to July 2021, resulting in a monthly mileage death rate increase of 3.6 percent.
Families may be understandably concerned about getting out on the road knowing these statistics. Below are steps you can take to keep yourself and those around you safe.
1. Don't Drive Distracted
It's more important than ever to pay careful attention while you're on the road. Not only must you not be distracted yourself, but you have to watch out for other drivers that may be distracted.
According to the Centers for Disease Control and Prevention (CDC), nine people in the U.S. are killed every day in crashes that are reported to involve a distracted driver. Distraction includes anything that takes your attention away from the road, including texting, talking on the phone, using a navigation system, and eating while driving.
2. Call an Uber
The NHTSA notes that every day, about 32 people in the U.S. die in drunk-driving crashes. That's one person every 45 minutes. In 2020, 11,654 people died in alcohol-impaired driving traffic deaths, which was a 14 percent increase over 2019.
Alcohol reduces brain function, impairs thinking, and reduces muscle coordination. At a blood alcohol concentration (BAC) of .08 grams of alcohol per deciliter (g/dL), crash risk increases exponentially. Because of this risk, it's illegal in all 50 states to drive at this alcohol level.
Keep in mind, though, that even a small amount of alcohol can affect driving ability. In 2020, there were 2,041 people killed in crashes where a driver had a BAC of .01 to .07 g/dL.
In addition to calling for a ride yourself when needed, watch out for other drivers who are displaying erratic driving behaviors. These include tailgating, weaving or zig-zagging across the road, stopping without cause, erratic braking, and drifting in and out of traffic lanes.
3. Pull Over to Rest
Fatigued driving is a significant risk factor leading to car crashes. The NHTSA estimates that every year, about 100,000 police-reported, drowsy-driving crashes result in nearly 800 fatalities and about 50,000 injuries. The real number may be higher as it's difficult to determine whether a driver was drowsy at the time of the crash.
If you start to get sleepy while driving, the NHTSA suggests you pull over to a safe place for a 20-minute nap. This can help for a short period. If you can't do that, try drinking one-to-two cups of coffee. It's best to get enough sleep before you depart.
Signs of drowsy driving in other drivers are similar to the signs for drunk driving.
4. Follow the Speed Limits
Speeding is one of the main causes of car accidents. In 2020, speeding killed 11,258 people, according to the NHTSA. That year, speeding was a contributing factor in almost a third (29 percent) of all traffic fatalities.
Speed can also affect your safety if you're driving too fast for the road conditions, such as during bad weather or when a road is under construction. When you speed, you are at a greater risk of loss of control of the vehicle.
Speeding also increases your stopping distance and the degree of crash severity, which means more severe injuries. You can also reduce the effectiveness of your vehicle's protection equipment, including seat belts and airbags.
In addition to following speed limits yourself, watch out for aggressive, speeding drivers. If you're in the left lane and someone wants to pass, move over and let them by. Give them plenty of space, as they can easily lose control of their vehicles. If a driver is following or harassing you, call the police.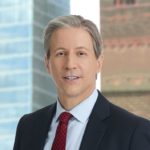 Exclusively focused on representing plaintiffs, especially in mass tort litigation, Eric Chaffin prides himself on providing unsurpassed professional legal services in pursuit of the specific goals of his clients and their families. Both his work and his cases have been featured in the national press, including on ABC's Good Morning America.