Consumers who own a Chevrolet Bolt EV need to check the VINs on their vehicles. General Motors recently implemented a recall of about 50,000 Chevy Bolts because of a potential fire hazard.
GM Advises Owners of Chevy Bolt EVs to Park Them Outside
The National Highway Traffic Safety Administration (NHTSA) announced the GM recall on November 13, 2020. Nearly 51,000 Chevy Bolt EVs, model years 2017-2019, are affected.
The problem exists with the electrical system, specifically the high-voltage lithium-ion batteries. There is a chance of fire in the battery pack, which could occur even when the vehicle is stopped, parked, and not plugged in to charge. For this reason, GM is advising owners to park the vehicles outside and away from houses until repairs can be made.
The batteries were manufactured by LG Chem in South Korea. They are located under the rear passenger seats in the vehicles. The NHTSA and GM are investigating complaints from owners and have confirmed five instances of fires related to the problem. (Some 2019 Bolts were made from LG Cells manufactured in Holland, Michigan—these are not affected by this recall.)
NHTSA is also looking into 2020 model year Bolt EVs, which may also be affected, though GM says that the 2020s use a different battery-cell design.
Details of three fires that occurred in 2017, 2018, and 2019 Chevy Bolt EVs show that fire damage appeared to be concentrated in the battery compartment, but the root cause is unknown. The NHTSA has confirmed smoke inhalation injuries from one of the incidents and fire damage to a home in another.
GM Plans a Temporary Fix for Now
GM plans a temporary software update as a remedy, which will reportedly limit the battery's charge to 90 percent. Owners are advised to contact their dealers to receive that update free of charge. While waiting for repairs, according to GM, owners of 2017 and 2018 vehicles should change their charge setting to the "Hilltop Reserve" option. Also according to GM, owners of 2019 Bolt EVs should change the charge setting to enable "target charge level at 90 percent."
For more information, check the Chevrolet Bolt EV Recall website, which includes video instructions on how to change the charging settings. Consumers can also call Chevy customer service at 1-833-EVCHEVY Monday through Friday from 8:00 a.m. to 7:00 p.m. EST.
Meanwhile, GM states that its engineers are "working around the clock" to identify a permanent fix "and we intend to deploy a final remedy to remove the 90 percent limitation as quickly as possible after the first of the year, 2021."
Hyundai Also Recalls Vehicles Because of Battery Fires
Chevy isn't the only automaker affected by battery difficulties. In October 2020, Hyundai also recalled 77,000 Kona electric cars over the risk of battery fires. These vehicles also have batteries manufactured by LG Chem. At the time of the recall, Hyundai was aware of at least a dozen vehicle fires related to this issue.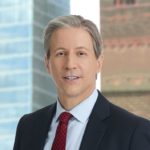 Exclusively focused on representing plaintiffs, especially in mass tort litigation, Eric Chaffin prides himself on providing unsurpassed professional legal services in pursuit of the specific goals of his clients and their families. Both his work and his cases have been featured in the national press, including on ABC's Good Morning America.