On June 7, 2022, the National Highway Traffic Safety Administration (NHTSA) alerted consumers that Goodyear was recalling more than 170,000 tires that were produced between 1996 and 2003. These were tires sold for use on trucks and recreational vehicles.
If you have Goodyear tires, check the sizes and types to see if they may be affected by this recall.
NHTSA Investigation Reveals Defects in Goodyear G159 Tire
The NHTSA first opened an investigation into these tires back in December 2017. The agency wanted to look into an alleged safety-related defect concerning Goodyear G159 tires. They had received reports of the tires failing in Class-A motorhomes.
These tires were designed to be mounted to a 22.5-inch diameter rim and sold as either original or replacement equipment to recreational vehicle (RV) manufacturers and owners. The tires included the following sizes:
275/70R22.5
275/80R22.5
255/70R22.5
12R22.5
In a letter to The Goodyear Tire and Rubber Company dated February 22, 2022, the NHTSA laid out the results of that investigation and requested that Goodyear implement a recall. Specifically, the Office of Defects Investigation (ODI) collected, reviewed, and analyzed information from several sources. It also compiled data and made comparisons to peer tires and other similar safety recalls.
After reviewing all the information, the ODI determined that there was a safety defect in the G159 when used on Class-A motorhomes. The tires experienced catastrophic tread separations and blowouts at higher speeds during highway use. "These failures occurred relatively early in the service life of the tire…" the NHTSA wrote.
Investigators also determined that the failure rates for the 275/70R22.5 Goodyear tires in the first six years in service were much higher than the peer G259 tires of different sizes. The rates were not only higher but rose much more rapidly than comparable peer tires, meaning that the tires "not only failed more often, they failed much earlier in their service lives."
Goodyear Was Aware of the Issue but Failed to Take Appropriate Action
Tire failures like these can cause a loss of vehicle control, increasing the risk of a crash, and resulting in potential deaths and severe injuries. The NHTSA detailed some crashes that were reported, including one RV crash in which the driver ended up paralyzed. That driver sued Goodyear alleging that the 275/70R22.2 size tire was defective.
In another legal case, a jury returned a $6.5 million verdict based on its finding that the G159 was defective. Instead of appealing the verdict, Goodyear settled the case for an undisclosed sum.
The NHTSA states that Goodyear was aware of the defects in these tires, yet failed to take appropriate action to protect the public. As far back as August 1996, Goodyear's own engineers found evidence that the tires could not withstand the high temperatures that occur when RVs drive at speeds above 50 mph. It wasn't until the NHTSA threatened a public hearing and court action that the company agreed to recall the tires.
Drivers with the recalled tires can now obtain free replacements from a Goodyear Commercial Tire and Service Network location or an authorized Goodyear commercial truck tire dealer immediately. Goodyear is offering $500 in exchange for impacted tires that have not been fitted on an RV. Contact Goodyear Consumer relations at 800-592-326 for more information, or check the Goodyear website.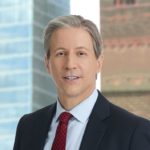 Exclusively focused on representing plaintiffs, especially in mass tort litigation, Eric Chaffin prides himself on providing unsurpassed professional legal services in pursuit of the specific goals of his clients and their families. Both his work and his cases have been featured in the national press, including on ABC's Good Morning America.