You were in a car accident. You had to take time off work to recover. Can you be reimbursed for your lost wages?
Typically, yes, as long as someone else was at fault for the accident.
Talk to Your Car Accident Attorney for Help
If you had to miss work because of your injury, that adds a financial burden to the other struggles you normally face, including your physical and emotional recovery.
If someone else's negligence caused your car accident, you have the right to demand compensation for both your medical expenses and your lost wages. You may also be able to recover damages if your car accident injuries caused you limitations that resulted in missing out on income opportunities.
You can try to negotiate with the at-fault insurance company to seek these damages, but you are likely to be more successful if you hire a car accident attorney. A seasoned expert in car accident lawsuits will have negotiating experience. He or she will also be able to file a lawsuit on your behalf if necessary.
What Are Lost Wages?
Lost wages are considered compensatory damages that are easily calculated. Just as you would total up your medical expenses, so too can you total up your lost wages before seeing to be reimbursed for them.
Lost wages claims may include:
Base pay or regular earnings you lost while taking time off work to recover from your injuries.
Overtime pay you would have typically received for your work.
Vacation or sick days you missed earning.
Commissions or bonuses you would have been paid.
Retirement fund contributions you would have made from your earnings.
Pay and salary increases you may have been on track to receive.
You may also be able to claim "lost earning capacity" if you suffered from serious and debilitating injuries that prevented you from returning to the job you had before. Even if you were able to still work, if the disability prevented you from having a higher-paying job you would have likely had, you may be able to recover damages for that.
Proving Lost Wages Claims
To recover lost wages and/or lost earning capacity, you must be able to prove that the car accident was a direct cause of your injuries. Pre-existing injuries and conditions don't count unless they were made worse by the car accident.
To prove your lost wages claim, you may need evidence such as the following:
Paychecks received prior to the injury
If self-employed, proof of what you normally would have earned (invoices from the previous year, for example)
Proof of any non-salary benefits you would have received
Statement from your doctor(s) showing that your injuries prevented you from working
Medical records supplementing the doctor's statement
Letter from your employer
Time cards or time sheets
Income tax returns
Overview of the employer benefit policy
To prove lost earning capacity, you may also need:
Financial or economic expert to show what you would have earned if not for the injury
Testimony about your character traits and work habits, education, and intentions to change careers
Your earnings history
The remaining years you would have kept working
Your car accident lawyer can help you gather all this evidence and present it in a convincing way to help you recover the damages you deserve.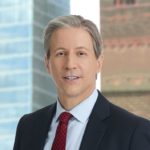 Exclusively focused on representing plaintiffs, especially in mass tort litigation, Eric Chaffin prides himself on providing unsurpassed professional legal services in pursuit of the specific goals of his clients and their families. Both his work and his cases have been featured in the national press, including on ABC's Good Morning America.