More and more pedestrians are being killed on the road. According to researchers from the Insurance Institute for Highway Safety (IIHS), pedestrian deaths increased 46 percent in the U.S. between 2009 and 2016. Why is this happening, and what can we do about it?
Study Finds Significant Increases in Pedestrian-Related Traffic Fatalities
The IIHS published a study in May 2018 detailing their findings. They used the Fatality Analysis Reporting System and General Estimates System to obtain data about pedestrian fatalities and crash involvements. Results showed the following:
A total of 5,987 pedestrians were killed in crashes in 2016 alone, the highest number since 1990.
Between 2010 and 2015, pedestrian deaths per 100 crash involvements increased 29 percent.
The largest increases in pedestrian deaths occurred in urban areas (54 percent increase), arterials (roadways designed to funnel traffic toward freeways—67 percent increase), nonintersections (50 percent), and in dark conditions (56 percent increase).
SUV-related fatalities increased by 82 percent, larger than increases in cars, vans, pickups, or medium/heavy trucks.
Not only did the number of pedestrian crashes increase, such crashes became more deadly. People most likely to be in these crashes included those aged 20­­–69.
IIHS Offers Potential Solutions to Reduce Pedestrian-Related Crashes
When looking at why this is happening, the IIHS came up with a few reasons. These included:
Roads not designed for pedestrians.
Driver speeding.
Poor lighting conditions.
Lack of vehicle safety features.
Considering these issues, the IIHS offered a number of potential solutions:
More Safe Crossing Options: First, the IIHS noted that the increase of pedestrian deaths on arterials "isn't surprising," as these roads often have a "shortage of convenient and safe crossing locations." Pedestrians are more likely to sprint across multiple lanes of traffic if they have no readily available safe crossing option.
More Hybrid Beacons: A hybrid beacon is a relatively new crossing signal that stays dark until a pedestrian activates it, after which it flashes yellow, then switches to solid yellow. Then both red lights shine and pedestrians can cross. Finally, the device flashes red, meaning drivers can proceed once pedestrians have cleared the lane. Studies have shown that these devices help reduce crashes at crosswalks.
More Curb Extensions and Median Crossing Islands: These help shorten the distance people have to walk, so they're more likely to use them.
More Sidewalks: These reduce the risk of pedestrians walking on the roads.
Lower Speed Limits, More Cameras: Studies show that more powerful vehicles tend to be driven faster, too, and are more deadly to pedestrians. The IIHS called for lower speed limits and more enforcement via speed cameras.
Better Headlights: Since a majority of pedestrian deaths occur in the dark, the IIHS called for better street lighting and improved headlights. The IIHS has a headlight rating program, and noted that in the 2016 model year, only two models had good-rated headlights. Conditions are improving—in the 2018 model year, 26 had good headlights.
More Safety Features: Vehicle front crash prevention systems may help if they are designed to recognize pedestrians. One study found that the new Subaru EyeSight system cut the rate of likely pedestrian-related insurance claims by 35 percent.
Changes in SUV Design: The IIHS notes that SUVs are associated with a higher risk of death or severe injury to pedestrians, often because of their higher and more vertical front ends. Changes in design could help lessen pedestrian injuries.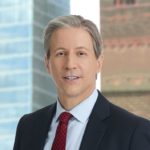 Exclusively focused on representing plaintiffs, especially in mass tort litigation, Eric Chaffin prides himself on providing unsurpassed professional legal services in pursuit of the specific goals of his clients and their families. Both his work and his cases have been featured in the national press, including on ABC's Good Morning America.