April, which is National Distracted Driving month has just come to an end—a time when the National Safety Council (NSC) and other safety organizations work to spread awareness about the dangers of distracted driving. As they seek to change driver behavior through education, many states are considering taking additional measures to improve enforcement of texting bans.
One of those measures would include supplying police with new devices called "textalyzers" that would help prove if drivers were using their phones before being involved in accidents.
Technology Could Help Prove Distracted Driving
The new textalyzer technology is modeled after the Breathalyzer, which detects alcohol levels in the blood.
Police have long used the Breathalyzer to test for alcohol impairment in drivers. Because alcohol concentration in the breath is related to concentration in the bloodstream, an officer can simply have a driver exhale into the breathalyzer and instantly find out if there is a reason to charge him or her with drunk driving.
So far, however, there has been no similar way to test to see if a driver was texting before a crash. Police have to get a search warrant to search a phone or phone records. Even when they manage to get these warrants, it's difficult to detect important distractions like the use of email, social media, or web browsing.
Because of these limitations, states that have banned texting and driving or other forms of phone-related distracted driving can find it near impossible to enforce these laws. That's where a tool that would allow officers to test for phone use could prove very useful in prosecuting these crimes and reducing distraction on the road.
Does the Textalyzer Present a Privacy Risk?
The textalyzer is a new device that would allow law enforcement to prove that a driver was using his or her mobile phone prior to an accident. It looks like an iPad and can be connected to a phone, after which it downloads information like screen clicks and swipes, timestamps, whether messages were incoming our outgoing, and more. It does not access or store personal content.
The device was developed by Cellebrite, a technology company. Jim Grady, Cellebrite's CEO, told Today that the device doesn't download anything about what was said in texts or who said it, but only the touches and swipes.
Yet some consumer advocacy groups are concerned. Jay Stanley of the American Civil Liberties Union (ACLU) noted that once an individual hands over a phone to a police officer, there's no guarantee that officer won't look at or copy personal data.
Final Technology Waiting on Legislation
Lawmakers in New York and other states are considering allowing law enforcement access to these textalyzer devices. Concerned that too many people are being hurt and killed by distracted driving, lawmakers like the idea of having a way to determine distraction at the accident site.
After his 19-year-old son was killed in a car crash, Ben Lieberman of New Castle, N.Y. founded an advocacy group called Distracted Operators Risk Casualties (DORC). The group is working with Cellebrite to develop the textalyzer. The technology is not yet complete. Developers are waiting on legislation approving it to move forward.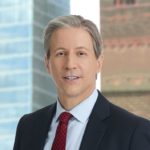 Exclusively focused on representing plaintiffs, especially in mass tort litigation, Eric Chaffin prides himself on providing unsurpassed professional legal services in pursuit of the specific goals of his clients and their families. Both his work and his cases have been featured in the national press, including on ABC's Good Morning America.