The Insurance Information Institute (III) states that there were 5,579 people killed in motorcycle accidents in 2020. This was an increase over the year before, in which 5,044 people were killed—the highest number of motorcyclists killed since the Fatality Analysis Reporting System (FARS) began in 1975.
Fatalities among motorcycle riders and passengers increased by 11 percent from 2019 to 2020, while the rate per 100 million vehicle miles traveled increased by 23 percent. Over the last 10 years, deaths have increased by 20 percent while death rates have increased by 27 percent.
Motorcycles are by their very nature more dangerous than closed vehicles in a crash. They are less visible to drivers and pedestrians and less stable than four-wheeled vehicles. Motorcyclists and their passengers are more vulnerable to road and weather hazards than closed vehicles as well.
According to the National Highway Traffic Safety Administration (NHTSA), more than 80 percent of all reported motorcycle crashes result in injury or death to the motorcyclist. Below, we examine some of the most common causes of motorcycle accidents and how you can reduce your risk of crashing.
1. Lack of Experience
The NHTSA notes that many of the causes of motorcycle crashes "may be attributed to lack of experience or failure to appreciate the inherent operating characteristics and limitations of the motorcycle." The administration adds that 36 percent of motorcycle riders involved in fatal crashes in 2020 were riding without valid motorcycle licenses at the time of the crash.
Taking a motorcycle-riding safety class can help riders learn more about the special precautions they should take.
2. Other Vehicles Turning Into the Motorcyclist's Path
About one-third of multi-vehicle motorcycle crashes occur when other motorists turn into the path of the motorcycle. Often this occurs when the car driver is turning left and fails to see, or yield to, a motorcycle approaching from the other direction.
According to a safety report produced by the National Transportation Safety Board (NTSB), more than half of these types of crashes involved an error or failure on the part of the other vehicle driver and not the motorcycle rider. Drivers failed to detect the motorcycle or realize that a dangerous condition existed.
If another driver fails to see you on your motorcycle, they may be held negligent if an accident occurs. Motorcycle riders must be extra careful and watch out for other drivers, particularly at intersections, where most motorcycle-vehicle collisions occur. The common advice is to "drive like you're invisible."
3. Alcohol
The NHTSA reports that about 43 percent of all fatal motorcycle crashes involve alcohol. Drivers under the influence of alcohol have closer response times, less appreciation for risks, and impaired coordination, which makes them more likely to be involved in an accident.
Driving a motorcycle takes more skill and coordination than driving a car, so it's critical to avoid alcohol before riding. It's also important to be aware of the motor vehicle drivers around you and watch for any erratic behavior that may indicate drunk driving.
4. Speeding
Speeding is a leading cause of all types of traffic accidents but is a particularly strong contributing factor in accidents involving motorcycles. The NHTSA reports that 34 percent of all motorcycle riders involved in fatal crashes in 2020 were speeding, compared to 22 percent for passenger car drivers and 7 percent for large-truck drivers.
Other vehicles may be speeding as well. From 2011 to 2020, overall speeding-related fatalities increased by 13 percent. Always ride alert and keep your distance from speeding vehicles.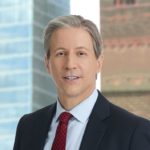 Exclusively focused on representing plaintiffs, especially in mass tort litigation, Eric Chaffin prides himself on providing unsurpassed professional legal services in pursuit of the specific goals of his clients and their families. Both his work and his cases have been featured in the national press, including on ABC's Good Morning America.