National Teen Driver Safety Week takes place October 17-23, 2021. The National Highway Traffic Safety Administration (NHTSA) established this week to remind parents to talk to their teenage children about the important rules they need to follow to stay safe when driving.
The NHTSA warns that car crashes remain the leading cause of death for teens 15-18 years old in the U.S. According to the Centers for Disease Control and Prevention (CDC), in 2019, nearly 2,400 teens in the U.S. aged 13-19 were killed, and about 258,000 were treated in emergency departments for injuries suffered in motor vehicle crashes. That means every day, about seven teens died and hundreds more were injured.
Why Are Teens More At Risk on the Road?
1. Inexperience
Perhaps the most common reason teens are more at risk when driving is simple inexperience. Studies show that teens are more likely than older drivers to underestimate or fail to recognize dangerous situations. They're also more likely than adults to make critical decision errors that can lead to serious crashes.
Researchers from the University of Washington reported in 2019 that crash rates are highest during the first few months after teens begin driving without supervision. Age also seems to play a factor—16-year-old novice drivers have a higher accident risk than that of 17-year-olds, whose risk is similar to that of 18- and 19-year-olds.
2. Not Using Seat Belts
Compared to other age groups, teens and young adults often have the lowest seat belt use rates. In 2019, 43.1 percent of U.S. high school students did not always wear a seat belt when riding in a car with someone else. Among teens and passengers 16-19 years of age who died in car crashes in 2019, almost half were unrestrained.
3. Speeding
In general, teens are more likely to speed than more experienced drivers. According to a 2005 study, teenage drivers drove faster than the general traffic and allowed shorter headways (distance between them and another car in front of them) in the presence of a male teen passenger.
Another study showed that in 2018, 30 percent of male drivers aged 15-20 and 18 percent of female drivers aged 15-20 who were involved in fatal crashes were speeding.
4. Distracted Driving
Though distracted driving remains an issue for all drivers, it can be particularly dangerous for young, inexperienced ones. Results from the 2019 national Youth Risk Behavior Survey revealed that 39 percent of teen drivers texted or emailed while driving at least once during the 30 days before the survey.
5. Alcohol Use
Many teens experiment with alcohol during their school years. Unfortunately, they often drive afterward. According to one study, teens have a much higher risk for being involved in a crash than older drivers with the same blood alcohol concentration (BAC), or even at BAC levels below the legal limits for adults.
Download Educational Materials for Your Kids and Community
As part of the National Teen Driver Safety Week, the NHTSA is offering parental guidance, fact sheets, peer-to-peer educational materials, advertisement banners, and more to help spread the word about teen safety on the road. You can download any of these materials for free to use in your community.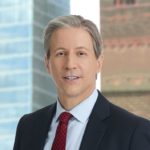 Exclusively focused on representing plaintiffs, especially in mass tort litigation, Eric Chaffin prides himself on providing unsurpassed professional legal services in pursuit of the specific goals of his clients and their families. Both his work and his cases have been featured in the national press, including on ABC's Good Morning America.