Polaris Industries recently issued two recalls affecting nearly 30,000 utility and all-terrain vehicles. The Ranger XP 1000 EPS, General XP 1000, and Phoenix 200 ATVs may have defective components that can fail, increasing the risk of a crash.
Polaris has advised consumers to stop using the vehicles immediately and contact their local dealership for repairs.
Polaris Utility Vehicles Recalled for Software Issue
Both recalls were issued on July 2, 2020. The first larger recall affects about 26,730 model year 2019-2020 Ranger XP 1000 and model year 2020 General XP 1000 utility vehicles. After the engine stalls and is restarted in gear, if the key is not turned to the "off" position, the vehicle may accelerate suddenly, posing a crash hazard. Polaris has blamed the issue on a software problem. So far, the company is not aware of any incidents related to the issue.
Polaris says it will be notifying owners of the problem by mail. The specific vehicles affected include:
2019 Polaris Ranger XP 1000 EPS
2019 Polaris Ranger CREW XP !000
2020 Polaris Ranger XP 1000
2020 Polaris Ranger CREW XP 1000
2020 Polaris General XP 1000 Deluxe
2020 Polaris General XP 4 1000 Deluxe
The vehicles were sold nationwide June 2018 through March 2020 for between $15,890 and $29,000 in gray, blue, white, red, green camo, orange, sand, and maroon colors. They have two or four seats. The VINs should  be found stamped into the left rear vehicle frame below the cargo box.
Consumers should contact a Polaris dealer to schedule a free inspection and repair. They can also contact Polaris at 1-800-765-2747 from 7:00 a.m. to 7:00 p.m. CT Monday through Friday, or check Polaris's website.
Polaris ATVs Recalled for Throttle Issues
The second recall involves about 2,800 model year 2018-2020 Polaris Phoenix 200 ATVs. The throttle lever stop can fail due to damage during shipping, posing a crash hazard. Polaris has received five consumer reports related to the issue, including four reports of the throttle stop breaking and one of it sticking. No injuries have been reported.
The ATVs were all sold between November 2017 and April 2020 for between $3,800 and $4,200. They all should have "Polaris" decaled on the front body and on the sides of the ATV seats, and "Phoenix 200" decaled on the side panels. Consumers are advised to immediately stop using the vehicles and contact a Polaris dealer to schedule a free inspection and if needed, a free repair.
Consumers can visit Polaris's Dealer Locator to find a dealer near them, or call the company at the number listed above.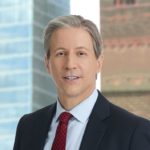 Exclusively focused on representing plaintiffs, especially in mass tort litigation, Eric Chaffin prides himself on providing unsurpassed professional legal services in pursuit of the specific goals of his clients and their families. Both his work and his cases have been featured in the national press, including on ABC's Good Morning America.