The National Highway Traffic Safety Administration (NHTSA) recently published its most recent data on self-driving car crashes. The data includes information collected on vehicles with driver-assistance systems and autonomous technologies.
Overall, these vehicles were involved in nearly 400 crashes in the last year.
New Data Raises Concerns About Safety of Self-Driving Vehicles
The NHTSA explains that the data they recently released reflects a set of crashes that automakers and operators reported from the time the Standing General Order was issued last June. Specifically, the data shows:
Advanced Driver Assistance Systems (found on many cars)
Involved in 392 crashes last year
Six of those were fatal
Five resulted in serious injuries
41 resulted in minor or moderate injuries
Four involved a "vulnerable road-user," such as a cyclist or pedestrian
Autonomous Driving Systems (being tested and developed now)
Involved in 130 crashes
16 of those resulted in injuries
11 involved vulnerable road users
Senator Richard Blumenthal, D-Conn., noted in a press conference that the data is "cause for deep alarm" and that "the frequency and severity of these crashes is cause for yellow lights flashing, and maybe red lights flashing on these technologies."
NHTSA Requires Auto Manufacturers to Submit Data on Self-Driving Cars
The NHTSA issued a Standing General Order in June 2021 requiring certain automobile manufacturers and operators to report to the agency "certain crashes involving vehicles equipped with automated driving systems or SAE Level 2 advanced driver assistance systems."
This order allowed the NHTSA to obtain information on crashes associated with self-driving cars across the country. The agency wanted this information to evaluate whether the manufacturers of these vehicles "are meeting their statutory obligations to ensure that their vehicles and equipment are free of defects that pose unreasonable risks to motor vehicle safety."
Before the implementation of this order, the NHTSA had only limited access to this information.
Now, a year later, the agency has been able to evaluate the data they've collected so far to see how these automated systems are performing.
Who Has to Report What?
Currently, there are different levels of automated systems. Some of the lower levels, which provide both speed and steering input, require the human driver to remain fully engaged behind the wheel. These systems are available for consumers to purchase today.
The higher levels can perform the entire driving task on a sustained basis within a defined area. These vehicles are in development and are being tested on public roads in limited capacities, but they are not yet available for consumer purchase.
Manufacturers of vehicles using the higher levels of automated systems must report a crash if the system was in use at any time within 30 seconds of the crash and the crash resulted in property damage or injury.
Manufacturers of vehicles using the lower-level systems must report a crash if the system was in use at any time within 30 seconds of the crash and the crash involved a vulnerable road user or resulted in a fatality, vehicle tow-away, airbag deployment, or any individual having to go to the hospital.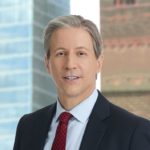 Exclusively focused on representing plaintiffs, especially in mass tort litigation, Eric Chaffin prides himself on providing unsurpassed professional legal services in pursuit of the specific goals of his clients and their families. Both his work and his cases have been featured in the national press, including on ABC's Good Morning America.