Cyclist and pedestrians remain in danger on the nation's roadways, according to the National Highway Traffic Safety Administration. Their recent traffic safety report indicates that fatal accidents involving cyclists soared by 10 percent last year, while pedestrian deaths rose 4 percent.
Meanwhile, overall traffic fatalities are estimated to have decreased by about 1.0 percent, from 37,133 fatalities recorded in 2017 to an estimated 36,750 in 2018, based on a statistical projection. This despite the fact that vehicle miles traveled in 2018 increased by about 12.2 billion miles (about 0.4 percent).
More Bicyclists Could Be Saved with Dedicated Bike Lanes
As to why these increases are occurring, the NHTSA said it was too soon to speculate. The administration does state on its website that Americans are increasingly biking to commute, for exercise or just for fun, meaning that there are more bicycles on the road now than in the past. Pair that with the fact that there are more drivers on the road, and you increase the risk that the two will meet in dangerous situations.
The Insurance Institute for Highway Safety (IIHS) notes that bicycling deaths among those age 20 and older have tripled since 1975. The most serious injuries are to the head. In 2017, 54 percent of bicyclists killed were not wearing helmets.
The IIHS also notes that alcohol often plays a part in bicycle accidents. In 2017, among bicyclists 16 and older who were killed, 22 percent had blood alcohol concentrations at or above 0.08 percent.
Urban areas present the most risk, with 75 percent of bicyclists killed in 2017 killed in urban areas, and 36 percent of those at intersections.
Creating cycling lanes has been found to be an effective safety measure. In a 2019 study from the University of Colorado Boulder, researchers found that building safe facilities for cyclists—specifically, separated and protected bike lanes—helped make roads safer for all.
Automakers Considering Pedestrian Safety Systems
As for pedestrian safety, the problems are similar. According to a report by the Governors Highway Safety Association (GHSA), pedestrian fatalities have increased sharply over recent years, rising by 35 percent between 2008 and 2017.
Many factors beyond the control of state and local traffic safety officials play a part in these fatalities—including population growth, weather conditions, fuel prices, and the amount of time people spend walking. Efforts to improve the safety of all road users, however, can be effective.
The GHSA recommended improvements to roadway design, traffic signal design, sidewalk construction, and street lighting to increase safety. Some states have also implemented public education programs that help encourage communities to watch out for pedestrians. The GHSA offers grants to cities with significant increases in pedestrian fatalities for working on these types of educational programs.
Another concern is the increased number of sport utility vehicles (SUVs) on the road. Research has shown that when these larger vehicles hit pedestrians, the accidents are more likely to result in death or severe injuries.
A study by the IIHS, for example, found that between 2009 and 2016, SUVs had the biggest spike in single-vehicle fatal pedestrian crashes, increasing by 81 percent. They are more likely to seriously injure pedestrians not only because of their larger size, but because of their design—the front ends are usually higher and more vertical, so they tend to hit pedestrians in the head and/or chest rather than the legs, increasing risk of death.
Automakers are considering safety systems for pedestrians, including pedestrian detection systems, exterior pedestrian airbags, and changes to hood design.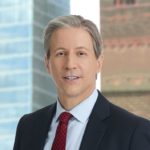 Exclusively focused on representing plaintiffs, especially in mass tort litigation, Eric Chaffin prides himself on providing unsurpassed professional legal services in pursuit of the specific goals of his clients and their families. Both his work and his cases have been featured in the national press, including on ABC's Good Morning America.